Developing a fashion collection is a substantial undertaking. There are so many things that you have to consider to make a successful collection. This is a useful structure to help you to navigate the design process.
Where do you start?
You have so many ideas and you are excited to make some wonderful designs. But the excitement can cause overwhelm. Overwhelm will cause unfocused and unproductive work that could lead you to abandon the project. So, start small and begin with your theme-board.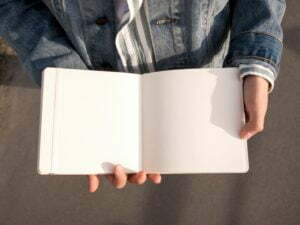 Step 1
Create a theme-board.
What is a theme-board?
This can come in the form of a sketchbook or loose pages.This is a way of collecting all your inspiration and visual research into an easily accessible format.The purpose is to bring your ideas together and help you to see the recurring themes.
Here is a selection of ideas you can include:
First-hand images of inspiration
Keywords
Consumer profile research
Fabric samples
Colour inspiration
Garment shapes
Historial garment images
Collage
Art history
The key is to make it visual with a restricted amount of words to annotate your ideas.This is the starting point of your collection.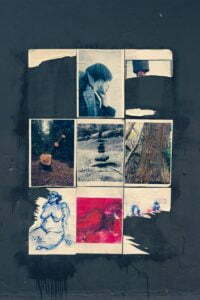 Step 2
Experiment.
What does this mean?
This is about showcasing your creativity and experimenting with the themes you have collected. You can experiment through drawing, collaging, printmaking, fabric manipulation and so much more. The key is to find a new way of thinking about the theme. This could simply be by combining two contrasting themes or ideas into something fresh and exciting. You should engage in the stories and issues connected to the world around you.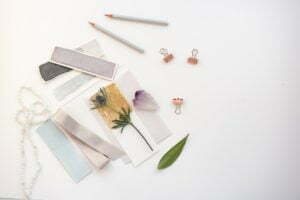 Step 3
Create a mood-board.
What is a mood-board?
This is different from the theme-boards because you are starting to build a narrative around the themes that you have collected. This is a process of editing and deciphering the best ideas to carry forward. You will need to go more in-depth into your research by thinking about it in different perspectives. This will include the best sample ideas you have developed. Think about the mood you are expressing through this collection and your design philosophy.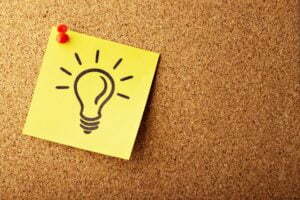 Step 4
Develop your concept.
Why is the concept important?
This is decision time, you have all your creative research and now you need to choose one idea to focus and develop into your collection. This can be a scary stage, but indecision will only lead to the lack of progress. Choosing one idea is necessary to help you to develop it fully. Also, there is always room to evolve throughout the process.
Don't worry you don't need to know what the collection will look like at the end. That's what makes it exciting.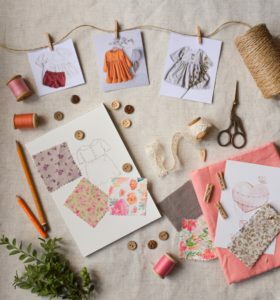 Step 5
Design Development.
What does this involve?
The stages are:
Silhouette Development
The silhouettes of the garments that will fit in your collection.
Textile and Print Development
This is the textures and surface pattern you will use in the collection. If you are a fashion print designer you will develop your own prints for your collection. If you are a knitwear designer you are knitting the samples and knitted fabric to make the collection. If you are an embroidery designer you will develop embroidery samples.
Design Development
This will be a continual process of refinement. You will have sketch out your ideas on paper or using illustrator. This will be an important guide to help you form your 3D samples of the garments.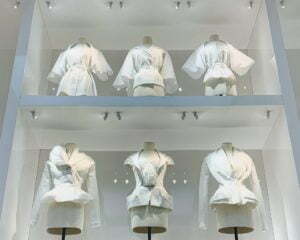 Step 6
Pattern-cut, Create Garment Toiles and Samples.
What does this mean?
This process is about making 3D toiles (mock-ups) of your designs. This step will be a continual process of trial and error interchanging with the previous step. Pattern-cutting is the process of develop patterns that will make these 3D toiles which are sewn in muslin or calico. Toiles will need to be tested on a model in several fitting sessions.
When you have completed your final toiles of each garment in the collection, you will need to make a technical illustration and line sheet that explain the construction of the garment.
Along with this, you will need a fashion illustrated line-up of the collection, showcasing your print placement, colour ways, fabric choices and any details connected to the concept. A successful line-up will be cohesive in concept.
This will all help to you to make a tech pack, which is necessary to mass-produce your collection.
Fabrics and Materials Sourcing
In this step, you will also finalise and source all the materials needed to construct your collection.
Step 7
Make the Collection.
This is the process of sewing up and making all the garments you have spent so much time refining.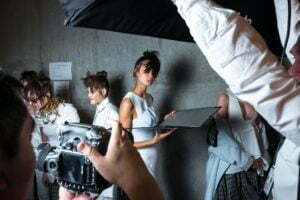 Step 8
Style and Present your Collection.
What does this involve?
This is your opportunity to style and photography your collection in context for a photoshoot. A look-book is necessary for showing the collection as wearable garments. This is also necessary to get images for your design portfolio.
There are various ways you can present, maybe through a fashion show. You could even look for stylists and fashion art directors to form a collaboration.
he purpose is to showcase and present your work to the world and find clients.
Step 9
Find suppliers and manufacturers that can mass-produce your collection.
Where do you begin?
This can be a lengthy process, especially when you don't have any previous knowledge about the manufacturing industry.
That's where Chanodil can help. We are the bridge between designers and manufacturers. We can help you with ordering product samples to mass producing your entire collection.
For more information, contact chathura@chanodil.com.