Since October 2016, The Big House have supported up to 1500 entrepreneurs to expand their business through various events and meet-ups. With an amazing take off that has been increasing since then, we are so happy to announce that Chanodil were able to be a part of The Big Houses journey.

We recently exhibited at the expo event in St. Marys Nottingham. If you came along, you'd know that the event was a success and full of creatives amongst all businesses from the Midlands area!
Whilst our stall presented a ton of our packages and offers we currently have, we also connected with a variety of emerging fashion designers, photographers, CAD experts, marketers and so on. We presented amongst brands such as Cad for Fashion (a studio designed to help learn Adobe) and Two Guys Creative (a consulting agency based in Derby).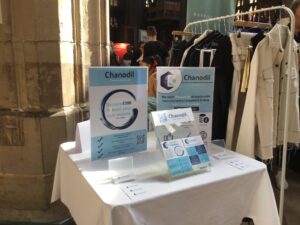 Our stall at the Expo event showcased all our packages – going into further detail of our Bronze, Silver, Gold and Platinum package. It was a fantastic way to let out customers know about the deals we have to offer for the coming business year. Our main aim is to help bring your fashion business to life and grow it, and this event was a fantastic opportunity to network and connect with a range of assisting stakeholders.
We've established that many aspiring fashion designers know the ins and outs of the creative process, but struggle slightly with the business side of things. This could be creating a marketing plan, designing and making a website and/or finding the correct manufacturing and supplier contacts to help bring your fashion designs into real life products.
All of these are elements you need to cover to help start a successful and consistent fashion brand. During our interactive session at Expo, we gave our clients a chance to speak with the CEO (Chathura Sudharshan) about how to build the brand and what garment manufacturer was best for their fashion business.
We went into further detail regarding our services that:
– Help you with web hosting
– Fixing technical problems
– Establishing a costing and pricing strategy
– Finding a suitable supplier / garment manufacturer for your fashion company
– Tips and tricks on how to improve your business and much more
Great Entrepreneurs Chanodil met at the Expo event: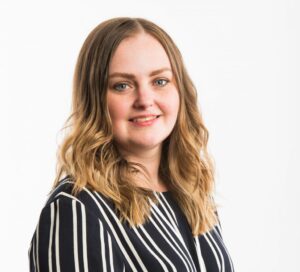 Erica works at CAD for Fashion, who are a successful and thriving platform that help aspiring creatives create digital illustrations, from garment flats to print and graphics. Based in Derby, they offer a ton of useful and supportive workshops that cater to your CAD needs and queries.
They have a ton of professionals who write up lesson plans per workshop and are slowly investing into more and more CAD focused objectives. Whether you have zero CAD skills or basic ones, CAD for Fashion can help you get to grips to the tips and tricks off all the software and it's a great way to get a head start on creating your Tech Pack if you want to start your own fashion clothing line.
Panya Banjoko – Author
We met the amazing Panya Banjoko. Based in Nottingham, Panya is an established writer and performance poet and has had her work successfully broadcasted on television and radio.
Her publications include; IC3 An Anthology of New Black Writing in Britain (published by the Penguin press), Rasta in the Millennium (published by the Millennium Commission) and Bibi's Museum Adventure (published by the Museums Service). Having recently won an award for the 2008 Black Woman in Arts and Poetry, it is safe to say that Panya is driven to success!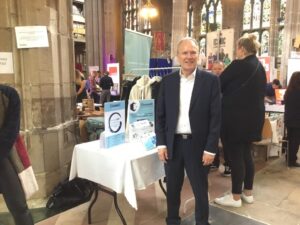 David Hallam is based in Nottingham – his main duty is to mentor small businesses to help improve their growth and his main aims and objectives are to help small businesses gain the recognition and success they deserve.
David presented himself at the Expo event and has a strong set of feedback behind him, with comments such as 'he has bought my passion for business back to life' on LinkedIn.
Launched in 2018, founder Claire Clements came to the idea of Positive Pants. After a 'lightbulb' moment, Claire realised that there were not that many physical products to help children navigate the complications of modern life.
With a background of depression and chronic illness herself, Claire came to the idea of creating positive pants to boost people's confidence. With a great story and brand come into place, we feel that this brand has definitely started of on the right foot!
Inspired by personal travels through South East Asia, Holly came to the idea of The Hungry Ghost. An amazing creative brand that creates sculptural and sensory knitted, decorative furnishings. With a strong focus on colour, conceptual designs, extreme furnishings and textile film, Holly is set to create some innovative ideas in the world of knit.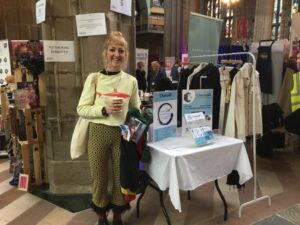 Amongst a variation of many other successful creatives and entrepreneurs within the Midlands area, it was a fabulous networking event and we engaged with many thriving businesses. The Big House company are a fantastic platform to engage as well as network with a ton of emerging businesses; if you fall into this category, give them a call and they may be able to help you further network and collaborate with assisting businesses.
Ben Lumley presented himself at the Expo event. A successful and well-established sports photographer, Lumley has made an exceptional mark in the midlands with his great photography skills. Focusing into the sports industry, Ben is fantastic for capturing candid images and hit a niche within the world of photography.
The team behind the showcase event
We would like to thank the wonderful team for inviting us to take part in the Big House showcase event and hopefully look forward to many more.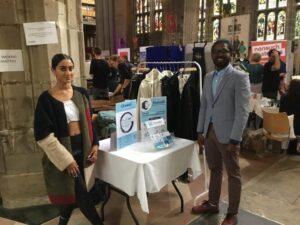 If you are interested in finding out more about how Chanodil can help your business development, you can contact us here!