What is ISPO Munich?
ISPO Munich is the largest sports business trade fair in the world, which happens yearly in Germany. The fair is held Messe München exhibition centre. The organisation is guided by these three mottos:
BE RESPONSIBLE. BE ACTIVE. BE CREATIVE.
The trade fair hosts over 2,800 exhibitors related to sports products including Snowsports, Outdoor, Wearable Technologies and Health & Fitness.
Source: ISPO Munich
Why did we visit?
We were excited to visit ISPO Munich to broaden our network to find clients and potential business collaboration partners. ISPO seems to be an exciting place to learn about the latest technologies in the sports and fashion sector. Also, we were eager to learn about the latest trends and big ideas affecting the fashion industry.
What did we find?
Learning
We found that ISPO had many opportunities to have open discussions with experts and learn about new technologies. This was accessible through the Sustainability Hub and ISPO Textrends Hub.
Networking
The substantial benefit of attending such a fair was that we were able to make new contacts with a variety of companies from around the world. Below we have given more details of the companies we met the fair.
Cottonworks
Twitter: cotton_works
Instagram: cotton_works
Sector: Manufacturing, Suppliers, Education, Textile, Raw Materials
Location: USA
Who are they?
The CottonWorks program was developed by Cotton Incorporated, as a resource for the fashion and textile industries. This resource includes webinars, workshops, market and trend analysis. Cottonworks has five key online resources:
Defects Glossary – this shows types of defects with the fabric and processes involved.
Textile Encyclopedia
Production Dictionary
Fabricast- the cotton related fabric collection developed by Cotton Incorporated.
Trend Forecast
Source: Cottonworks
EA7
Sector: Fashion, Apparel, Sportswear, Outwear, Snowsports
Location: Italy
Who are they?
EA7 is a subsidiary brand as part of the Italian fashion brand, Emporio Armani. EA is named after Emporio Armani. However, the number 7 is inspired by the fashion designer's admiration for an AC Milan football player, Andriy Shevchenko. The EA7 brand specialises in sportswear and casual clothing. The focus is on using high-quality fabrics and materials to be worn as part of an everyday and sporty lifestyle.
Source: EA7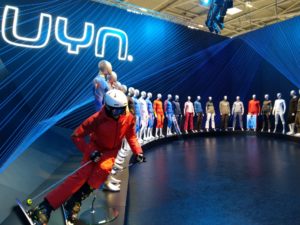 UYN
Sector: Apparel, Sportswear, Outwear ,Snowsports , Technical Innovation
Location: Italy
Who are they?
UYN means Unleash Your Nature, which is owned by Trerè Innovation s.r.l and based in Mantua, Italy. The company specialises in producing high-tech apparel. The company highly invests on understand all aspect of their market from design to distribution, with their research labs and partnerships with renowned athletes. They aim to be the number one choice for athletes from amateur to Olympian.
Source: UYN
Dainese
Sector: Apparel, Sportswear, Outwear, Snowsports ,Technical Innovation
Location: Italy
Who are they?
The Dainese brand began in 1972, producing protective wear for motorbike riders. Dainese has since expanded its range specialising in highly technical sportswear. In 2017, the CEO of Dainese was awarded the 'Excellence of Year/ Innovation & Leadership' and 'CEO of the Year' by the Le Fonti Awards for Innovation and Human Resources.
One of their latest technical innovation is the 'Concept 001' which is ergonomically designed for high safety and performance of skiers.
Source: Dainese
Suunto
Sector: Sportswear, Snowsports ,Technical Innovation, Outdoor wear, Wearable Electronics, Diving, Sports watch
Location: Finland
Who are they?
Suunto was formed in 1936 after the founder Tuomas Vohlonen developed more accurate compasses for his orienteering. Over the years the company has continued their pursuit in finding the ways to support athletes during their most extreme adventures, from deep-sea diving to mountaineering. The company's portfolio includes highly technical watches, compasses and accessories. Suunto is part of the sporting goods company Amer Sports.
Source: Suunto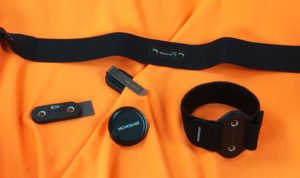 Movesense
Sector: Sportswear,Technical Innovation, Outdoor wear, Wearable Electronics, Sports watch
Location: Finland
Who are they?
Movesense is a platform developed by the sports watch brand Suunto. This platform allows users to build their own wearable electronics at a cost-efficient price. Movesense also has the Movesense Academic Program to work with institutions and researchers to develop solutions for working with technical hardware.
Source: Movesense
Mode Information GMBH
Sector: Fashion, Design, Books, Magazine, Research, Trend Forecasting, Publisher, Supplier
Location: Germany
Who are they?
Mode Information is one of the world's leading publishers of trend information for Fashion, Interiors and Lifestyle products. The company provides a vast amount of resources relating to trend forecasting and colour management. These resources are essential for designers and brands during their early stages of developing a product by giving them valuable consumer insight.
Source: Mode Information
How successful was our presence?
ISPO Munich markets itself as having a high exhibitor loyalty rate. We agree that from our experience that it will be a trade fair we plan to visit every year in the foreseeable future.
If you are interested in developing your own sportswear collection, we can help. Please contact: chathura@chanodil.com