Have you ever bought something that looks incredible on the model, but when you get it in your size it doesn't fit?
This is an issue that most people struggle with when shopping for fashion clothing. This is especially an obstacle for online shopping customers. Below showcases several fashion technology innovators tackling this problem.
The fitting and sizing of garments are one of the main technical issues fashion brands have to navigate when developing mass-produced fashion collections. Although brands invest in technical pattern-cutters to develop their patterns, there is a struggle to fit perfectly to each customer. This is because fashion brands base their collections on their pattern blocks, which are developed from the average size measurements of a specific size group.
So if you're not the average measurement for your size group, you will continually struggle to find the perfect fit.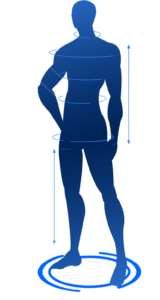 SIZE ME UP
Location: United Kingdom
How do they work?
Size Me Up integrates their technology into a brand's online website along with the size options. The customer uses their application to upload their full front and side images. Then Size Me Up calculates their body measurements and recommend the ideal sizing for that customer.
What do issues do they solve?
Helps customers to find the ideal size for a specific brand rather than their perceived measurements.
More sustainable consumption with customers more likely to wear and keep products that fit well.
Fewer returns without the customer needing to buy multiple sizes to test the fit.
Source: SIZE ME UP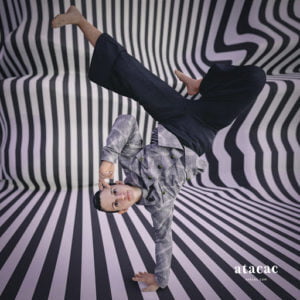 Atacac
Location: Sweden
How do they work?
Atacac is a design studio which aims to revolutionise the way garments are made through digital technology. Their personal tag line is 'MAKING VIRTUAL GARMENTS. FOR REAL.'
The brand lets go of the traditional approach of fashion design, by starting with 3D digital sampling before instead of a fashion sketch. They make digital simulations of their products and the real-life versions to purchase. The digital pattern is available to buy or access for free on their website.
What do issues do they solve?
Genderless sizing allows the garments to be suitable for a range of body types
The elimination of wasteful traditional fashion sampling
Democratises digital fashion
Source: Atacac
Body Labs
Location: USA
How do they work?
Body Labs uses technology to improve the sizing process by creating a 3D digital model of an individual's body shape. This company works with a variety of companies from fashion to the gaming industry.
What do issues do they solve?
Tailored fit for each consumer
Interactive experiences for fashion brands
Source: LSN Global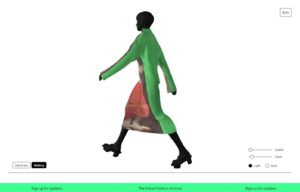 Virtual Fashion Archive
Using Digital Fashion Technology as an Educational Resource
Location: USA
How do they work?
Virtual Fashion Archive is a project run by Super Bureau and Superficial studios in New York City. The purpose is designed to bring to life historic fashion garments that are confined to museum displays. This digital archive aims to foster interaction and give a sense of tangibility through movement to fashion history. The archive so far includes the garments of fashion designers Issey Miyake, Thierry Mugler and Claire McCardell.
What do issues do they solve?
Show the fit, movement and beauty of celebrated fashion treasures.
Open access for everyone to benefit.
Source: Virtual Fashion Archive
If you are interest in Fashion Innovation you should have a look at our related articles.