Find out which fashion careers would fit you in our comprehensive list!
If you have recently graduated from a fashion-related degree or have generally decided to go down the fashion industry route, it can be fairly confusing, tiring and tedious to look at all the different job roles that the fashion industry can offer. You may find that you want to dabble in various roles, such as buying, merchandising, styling, management and much more. Or you may find yourself lost in what each job role actually consists of.
Finding a suitable fashion job role for you can be hard, especially if the job description seems a bit broad and does not explain much – but fear not! Read on to find out the details of multiple fashion careers to clarify what sector you may want to go into.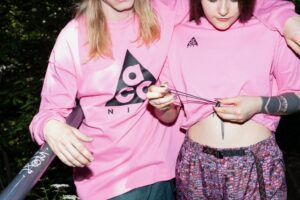 1. Trend Forecaster

:
This role is generally quite exciting if you are a trend-driven individual and you have a good eye for detail. To become a Trend Forecaster; you must have a good knowledge of past, present and future fashions. You must also know about key and up-coming fashion designers in the industry so that you can predict the next season trends as accurately as you can. In shorter words; "you will use research from fashion, culture and society to predict future trends and forecasts which are sold to fashion brands.'
2. Fashion Designer

:
Although this role may seem obvious, many people get confused with what being a designer for a company actually involves. As a fashion designer, you will design garments using a variety of software, such as CAD, however you will still need to be strong in sketching. As a fashion designer, you will most likely specialise in a particular sector, such as men's, woman's or children-wear or alternatively, you may specialise in fields such as jersey, denim, sportswear, outerwear, swimwear or lingerie. It is good to know what avenue you would like to pursue, as you can build your portfolio based on the demographic you'd like to design for.
3. Accessories Designer

:
This differs to fashion designing and usually you will need to have work experience or a specified degree which specialises in the design process for accessories. In this role, you'll still need skills in sketching and CAD as you will be designing accessories. You usually will specialise in a sector such as jewellery, hats, bags, belts, gloves and much more.
4. Textiles Designer

:
A textile designer differs from a fashion designer. A textile designer specialises in designing fabrics. You may specialise in knits, weave, embroidery or even print. This role focuses heavily on technique and quality, and you need a good knowledge of fabrics and attention to detail.
5. Fashion Buyer

:
Being a fashion buyer is great if you're trend driver but also like the admin side of fashion, as it is a mix of both. As a buyer, you will select and buy products that a store or brand will stock. The important part is making sure that the range you select it suitable for that brand and will appeal to that particular customer who shops there.
Depending on the brand you work for, you'll need to really understand their style, aesthetic and what they represent in order to find products that will appeal to the customer. Find out more about being a fashion buyer by clicking here.
6. Merchandiser

:
As a merchandiser, you will work closely with the fashion buyer. You will predict and monitor market trends, production costs and sales figures to accurately control the stock levels and maximise your profitability. Being a merchandiser is a lot more 'business' based but it does have some elements of creativity to it.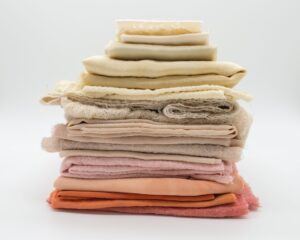 7. Fabric Developer

:
As a fabric developer, you will create new fabrics such as performance & smart fabrics. This will be conducted through thorough research and development of scientific and technical make-up of yarns, fibres, materials and construction. This role is a lot more technical and you will need to have a heavy interest in the world of fabrics.
8. Garment Technologist

:
Although this job title may not seem the most exciting, you will actually find it can be quite interesting. As a garment technologist, you will review sample garments and implement changes for successful mass production. You will be the person to ensure that the designs are up to scratch, checking they meet the design sizes, fit and quality standards.
9. Pattern Cutter

:
If you've graduated in a fashion degree, you can most likely become a successful pattern cutter, especially if you're strong in using CAD. As a pattern cutter you will turn a designers' designs into 2D pattern pieces that will be used to cut out the fabric shapes to make into the physical 3-D garment- this role has a lot of responsibility!
10. Machinist

:
As a machinist, you will sew the pattern pieces and trimmings together by a sewing machine (usually an industrial one). Constructing the garments is your main role and you will communicate a lot with the pattern cutter. In the role, it is important you work at good speed and precision.
11. Production Manager

:
A production manager focuses on managing the supply chain of products from production to delivery. The product manager will liaise with factories, shippers and head offices to ensure that deliveries run on time and at the correct place. Communication, time management and organisational skills are key in this job role.
12. E-Commerce Manager

:
This role is all about the online world. As an e-commerce manager, you will get your fashion companies products live on their website, presenting the products in a creative and innovative way. Just look at ASOS for a perfect example of all the exciting things you could get up to with your future fashion career.
13. Social Media Coordinator

:
Again, this role is all about being online, however you'll play a role massively in various social media channels. You will be managing the social media activity for the fashion brand you work for. You will need to produce suitable content for the brand ensuring that you are driving the engagement with their consumers.
14. Stylist

:
Being a stylist is a lot more practical and creative. You will usually work in a team including hair + make-up artists, photographers and general assistants. You will create looks for catwalk shows, campaigns, magazines, look-books, social media and websites. You may choose to work as a stylist for a particular company or as a freelancer.
15. Visual Merchandiser

:
Working in mainly retail environments, you will create product displays in stores. The main purpose of your role is to be as creative as possible with the visuals you produce in-store, so that you're attracting as many customers as you can.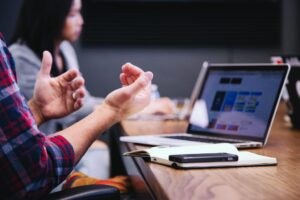 16. Fashion PR

:
Similar to social media coordinator, your main aim is to increase the fashion brands trafficking and give it a big amount of recognition. As an individual in PR, you will ensure you maintain the brands image and find creative ways to keep the brands name and products in a positive way in the public eye.
Looking through this quick guide that defines each job roles in fashion, try narrow it down to a strong 3 that you aspire to become. Researching the qualification and skills needed for the fashion roles that you want to pursue are important, so make sure you gain as much work experience if you do not have the required skills!