Fashion and Food companies collaborations are becoming a more common marketing tool.
Food companies are taking lessons from fashion branding strategies to get more connected to their consumers.
Fast Food Fashion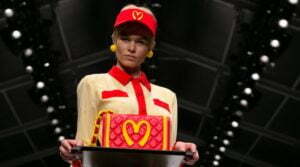 Moschino 2014
Fashion Designers have always drawn inspiration from unexpected sources such as fast food, with the famous Jeremy Scott's Moschino 2014 collection being partly McDonald's inspired. This was not a collaboration but a way the designer could showcase the importance of branding trademarks and messages they carry with a nod to Andy Warhol. Likewise, the parody of American branding doesn't necessarily give a positive reflection of the subject matter. This highlights the challenge and opportunity for food and fashion collaborations which encourages playful novelty to connect to consumers.
Havana Club x Place + Faces
Streetwear has already revolutionised the luxury industry, but the next stop is food. In the Havana Club x Place + Faces collaboration, it is an instant hit. The streetwear culture helps to celebrate the Cuban history of the Havana Club and connect to the current zeitgeist.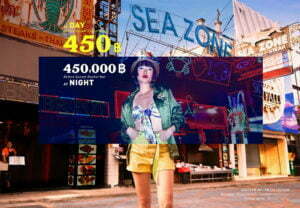 SangSom AM/PM Collection
Meanwhile, SangSom which is another alcohol company embraces the restrictions associated with selling alcohol in Thailand. The brand created a AM/PM fashion collection which were released through a series of drops. The pieces of the collection are priced at average of £20 per item during the daytime. However, the twist comes in the night where the price goes up to 100 times the daytime price. The purpose of this marketing strategy is to tell consumers that the nights are for buying their alcohol and partying.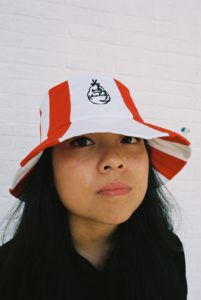 Mam Cupy x KFC Bucket Hat
Fast food companies are using their branding to develop fashion collections to refresh their brand image. For example, streetwear brand Mam Cupy collaborated with KFC to create a bucket hat. This campaign was focused on the Russian market, with the tag line, 'Is it a hat? Or a bucket?'.
The fashion and food collaborations can be effective at refreshing the food company's image by enforcing the notion that branding doesn't restrict companies to one product category. However, yet to be seen is whether the food industry's step into fashion can be more than a marketing stunt.
Sources: Business of Fashion, Hype Bae , Havana Club x Places + Faces, Campaign Brief Asia