If you're not fond of the world of IT, the idea of building a website for your fashion brand can seem really daunting and challenging. However, today we have a variety of services that can help build your website, including Shopify, Wix and even our own service, Chanodil. Online store builders help you set up a website at a fraction of the price and are super-easy to use if you're not a tech-savy person.
1. Test and Decide your Website Builder
Conducting a little bit of research into all the website builders there are to offer will cause no harm. As mentioned above, these vary from Shopify, Wix, Square Space and our own service, Chanodil. Most website builders will also offer you up to a month free trial to see whether you like it or not, so make use of this offer. Each website builder has its own way of instructing you, most of them will still require you to do the main bulk of work such as visuals, content creating and editing, but they usually explain in-detail how to in-corporate it into the website and format it.
You can identify what website builder you'd like to use by asking yourself these questions; are there a wide variety of templates to use? Is it easy and interactive to follow? Will the templates showcase my products well? How much creative freedom do I have?
2. Decide the Best Plan for you
Almost all the website builders will have a range of plans with different options, including premium plans- which usually offer more but a slightly increased cost comes with it. By going premium, you'll also get more storage and templates to use, so it is definitely an option you need to consider. It is super important to have more storage as it means you have more images, videos and other media that you can host onto your website. Extra storage is also useful for expanding your product range and including short clips of your fashion product from different angles- although this seems minor, it makes a big change on the consumers buying decision. The more clarity they can get from an online product, the more likely they will make a purchase.
On top of this, if you have more access to templates, you are more likely to find one that suits your fashion brands aesthetic and style. With a paid plan, you will also be able to have your own logo and not the website builders logo on the side- this way it also looks more professional. You'll most likely be able to access your own domain name, which instantly makes your site look more trustworthy and reputable.
3. Learn the Terminologies:
When deciding what packages you want on the website builders you look at, they'll often use certain terms. It is good to know what each of them mean as it will fasten your decision-making process.
Premium Support – there will be times where you get stuck when building your online store. Therefore, having premium support will come handy, where professionals can help you over the phone, live chat or email.
Abandoned Cart Recovery – if you're future customers make it all the way to the purchase section and then decides to not follow through, the abandoned cart recovery will email them to prompt them to finish their purchase- I am sure you're aware of this one! This is an automated email which means you do not have to do anything and it is a great feature to have to boost your sales.
SSL Certificate – this protects all the data that is on your site. It keeps you and your customers safe- and the safer the customer feels on your site the more likely they are to invest in your product.
4. Domain Name
This part should be fairly straight-forward if you have already named your brand, as your domain name should follow through. To purchase a domain name, you can go through the store builder that you decide to use or you can purchase it through alternative companies such as GoDaddy and Namecheap.
Whilst buying a domain name through your current website builder may seem easier and less time-consuming it's ideal to purchase it through alternative companies in-case you ever decide to leave that builder. Purchasing through a third party will help you in the long run.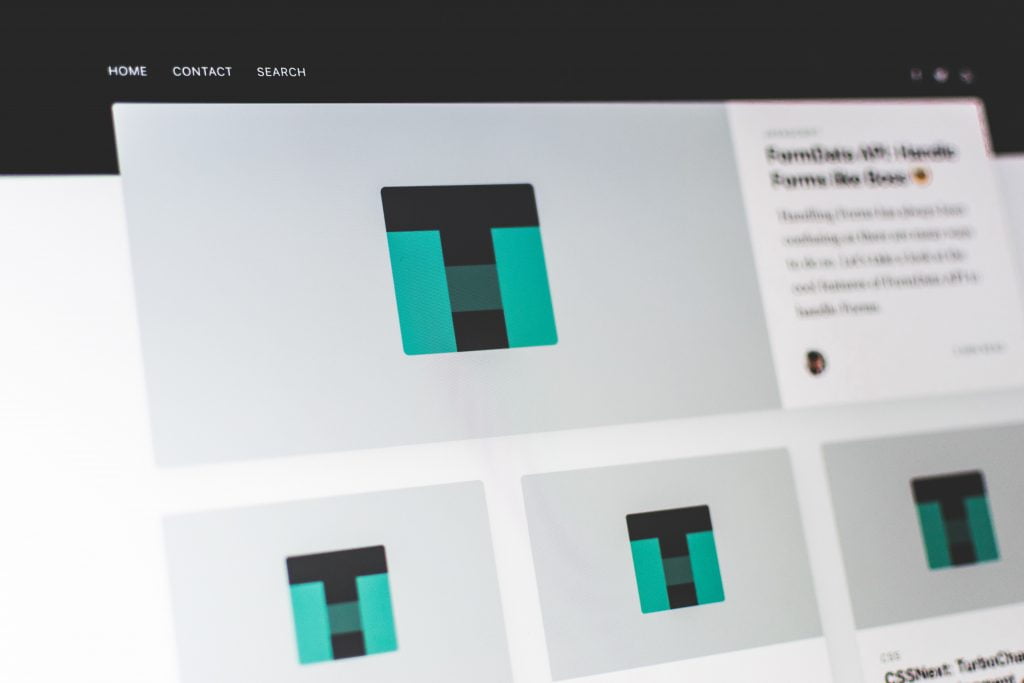 5. Choose your Template
If you're a visual and decisive person, this part of the process will be very exciting for you as it requires a creative eye. You can create an appealing and eye-catching online clothing store in the matter of seconds using a variety of templates available to you. Ensure you make the right decision and that you make it suitable for your fashion brand. After you have chosen a template, you'll have plenty of customization tools to work around, therefore you can personalise it a bit more. If you're unsure about what template to use, you can always test out different ones and preview them before publishing them- this will save you having to make time-consuming changes in the long run.
To establish what template to use put your mind inside your target customers- how old are they? What visuals stand out to them? What kind of lifestyle do they have? How do disposable income do they have?
6. Additional Customisations
As mentioned previously, you can customise your template once you have picked one. This is a very easy step to do and most website builders have detailed instructions in how to do so. You can make a variety of customisations including;
Adding extra pages (you may want a product page, a look book, a blog page etc)
Change the colour pallet
Change background and header images
Removing, adding and changing elements on the page
Change the colour, sizes and font of different sections of the page
Add social channels onto your site
It is important to check how your website looks and functions through all types of devices; this includes phones, tablets and big screen computers. It has to look appealing on all devices, especially if you're consumer is tech-savvy! It is also more likely that your consumer will look at your website through social channels on their phone, so make sure everything is working properly and fast.
7. Add your Products
Your product page is the most important section of the whole of your online store, because it is where customers can view your actual items and make a buying decision. On most website builders it is pretty simple to add products onto your product section, by simply going onto your settings > pages > edit product page. Once you arrive on this page you'll be able to add imagery (sometimes labelled as 'media') and write your product description.
Unlike maybe your look book, your product page should be minimal, clean and clear and purely focused on the actual product. The product should also be showcased in 3-4 different angles and a short video of someone in the product is always a bonus and gives more clarity to the customer. Have a look at what your competitors do and take notes; What are they doing differently? Is it easy to navigate? Are the products displayed in a grid list format? Can you filter the products by colour/ size / price?
Asking these questions and embedding them into your own online store so that it is the most appealing and easy to navigate website there is will most-definitely drive sales.
8. Set Up the Payment Processer
Of-course this is a very important step…how else can your customer pay? Payment processers are services that allow you to legally take credit card payments from your customers.
Website builders such as Shopify have payment processers within their system, called 'Shopify Payments'- it allows you to manage payments directly in their user dashboard, this allows you to keep track of your money.
If you find it difficult to set up a payment processer fear not- most website builders have support centres and Q&A sections that will provide you with the information you need. Our services at Chanodil also offer a great 24-hour customer service to answer any queries, as well as tech-professionals to build your website for you, find out more by  contacting us.
Make sure that you test out the payment processer once is it complete, to check that is secure and working smoothly.
9. Get your Website Recognised
This is not as easy as it looks- you will most likely have many competitors and there are a ton of fashion pages online, however there are a few simple things that you can do on your behalf to bring your website further to the top.
Undertaking SEO checks (search engine optimization) is the best things you can do. Analyse the most important key-words you can use suited to your brand and embed them into your website (in the title, content and blog and meta description).
Your page title will be the main blue link you see in the search results (using search engines such as Google) and the meta description is the text beneath it- this should be informative, short and snappy and use as many keywords as you can. Using platforms such as Ubersuggest can help you analyse how common your keywords are used daily.
To find out more about SEO, check out our article 'What is SEO.'
10. Preview and Publish
After you have created, customised and optimised everything into your website you will want to publish your site straight away. But before you do so, ensure you preview it first. Preview it through as many devices as you can and take notes. You'll most likely need to change a few things so it is important you do this to check if links are working, look for any spelling errors, check your videos load quickly, your image resolution is good. Set your mind as if you are the user- is it easy to navigate? Does it look professional? It is also good to get 2 or 3 other people to navigate through your site as they will notice things you may not. Once you are happy with it- publish and market your site!
How Chanodil Can Help You…
All in all, building a website can seem scary, but by following a few simple steps within this post it will be a breeze. Alternatively, Chanodil have web-professionals on-board in our team, who can help build the website for you. All we need from you is some visual ideas and comments and with our 24-hour customer service, your site could be up and running in no time. We have a ton of packages available to you now, if you are interested in this service, contact us or sign up today.