Whilst there are plenty of streetwear brands, evening wear brands and apparel brands, the growth in the children clothing sector is ever-growing and it is a great market to go into with plenty of scope for start-up business.
Although there are many risk factors and health and safety things you need to consider before starting a children's clothing brand, it can be the most exciting and creative adventure you can pursue- it may even bring you back to your own childhood fashion!
In this article, we have shared some key tips for you for starting a children's clothing brand. Be sure to take notes as there are plenty of factors that you need to consider!
1.Establish your Target Audience
This does not mean your target audience is aimed at children, as that is very broad. You need to identify the age gap that you are targeting. The process and alterations you'll need to make for new-borns and toddlers will completely differ for the process you need to make for children around school ages to very young teens.
This is one of the most important stages that you need to address before starting a children's brand.
Remember- to determine the type of people you want to invest into your clothing, you won't be targeting the child- they won't be handing you over any hard-earned cashed! It will be the parents / guardians that will control this, so you will technically need to consider their buying methods and take note into what they are looking for when buying clothes for their children, some of these include:
Cheap Baby Clothing

The parents may not want to splash cash on overly expensive baby clothing as it won't be worn long- term as babies grow pretty fast at the earlier stages!

It also does not feel ideal to spend £100 on a baby Gucci jacket if not long after a stain may appear on it! Creating cheap clothes is ideal for most parents as they will try to be cost-effective.

Designer Kids Wear

On the flip side, you will get a huge community of parents who will want to lavish their child in designer kids wear. Therefore, you may want to go down this route.

It still means you would have to invest more to be able to profit more, but it is definitely a route to consider with the ever-growing trend of designer kids wear and the massive need for it from parents!

Trend-led designs:

Similar to creating designer kids-wear, instead of focusing on the quality aspect as the primary factor, focus on the trend. What is in fashion? What's suitable? Again, parents whom are trend and design driven will invest into this idea.
Taking into note these things will hopefully help you identify what route you would like to go down so that you can further progress the next steps.
Remember, that the consumer-base (the parents) are completely different to each other.
Some parents will be looking for affordable clothing so they are not too fussed about style and the brand, they focus more on how durable and safe the clothing is for their child and how much use they can get out of it.
On the other hand, some parents will look into designer children clothing and want the latest fashion for their child, they most likely won't focus too much on price but image.
Undertaking an in-depth analysis into your target marker will help you gain a strong understanding of how you can create the best and most suitable products. Many people who go into children's wear have a natural passion and experience in the sector but it is not a necessity.
Many children-wear entrepreneurs discovered this gap in the market and took it upon themselves to learn about the business of it and turn their fashion children-wear brand into a bestseller.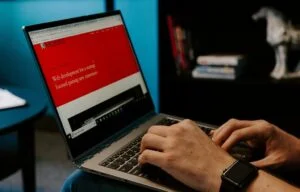 2. Create Business Plan for your Start-up business.
Creating a business plan is a must to get your start up brand up and running. Don't jump straight into big ideas, start off small and take one step at a time.
Your business plan should information such as:
Initial Idea- what is it? How does your product meet the needs of the customer?
Who is your target audience?
Who are your competitors?
What is your budget?
What is the best marketing strategy for you?
Production and operations – what manufacturer? Where?
Forecasted financials
By having the information for the above pointers, you will be able to start your children clothing line in no time and will have pretty good knowledge of where to start. Documenting each stage will help you to identify what else you need to do and improve on.
3. The Visuals: Design
The kid wear products you create will be your main selling point. Therefore, it is important to get your children fashion brand is perfected so that it appeals to your target audience in the best way.
Ensure you put out the right message that makes your brand memorable to your customers and stand out from your competitors.
On the other hand, you also need to think of 'design' for your kids wear clothing. This is super important, especially in the fashion industry as it heavily focuses on style and visuals. Create designs that are appealing and ticks boxes for your target market.
You can do this by drawing up initial sketches and then create them on software such as CAD as this will most likely be the format you need it in when you send out your designs to get made.
You will need to enter specific information for your Tech Pack which is a necessity for the production of your brand. Check out our article 'How to Create a Tech Pack' to find out more.
4. Source your Fabrics / Find a Suitable Garment Manufacturer
Yet another important step is to source the correct fabrics for your designs and find the perfect garment manufacturer who can make them. It is super important to consider the type of fabric for children wear because you need to ensure it is durable and comfortable for that particular age range.
This can range from cotton, polyester blends and fleeces depending on the season you are launching in. Also consider the ease of wear- ensure the fabric is not restricting, choose fabrics that are also easy to wash.
Colour is also important, especially in children-wear. The old blue is for boys and pink is for girls is long gone, it's all about gender fluidity now, so be open minded.
Choosing a clothing manufacturer can be tedious and hard-work. Luckily for you, our service at Chanodil can match you with the perfect manufacturer by simply signing up.CONTACT US  or  SIGN UP TODAY to find out more.
5. Important Things to Consider about Fashion Sustainability
When creating any clothing line, but in particular a children's clothing line, you need to ensure you have an Oeko-Tex certification if you are using cruelty-free clothing. This certificate is about how the fabric you are using is processed; this can include factors such as the dyes, chemicals and finishes that go into your fabric/ clothing. Oeko-Textiles and fabrics are certified for no use of harmful chemicals and are safe for humans to use / wear.
It is definitely and ideal fabric and certification to have for a children's brand. With sustainability rising within the world of fashion, you are guaranteed to increase your consumer base and your fashion brand would be more admirable.