In this interview we have had a discussion with fabric development consultant and fashion textiles specialist Ruth Kelly to find out more about her roles and what they comprise of and her views on the current state of fashion and how she operates within it.
Read on if you're an aspiring fashion textiles designer or if you're simply looking for more information about fabrics or the general workings of these areas to find out some valuable information in relation to the fashion industry as we dive deeper with Ruth!
1. Firstly, tell me a little more about your role as a 'Fabric Development Consultant and Fashion Textiles Specialist' – what roles do you undertake and what does it involve?
In a nutshell I offer outsourced fabric development and sourcing services, connecting brands and mills. I work with startups, who need help and advice navigating the supply chain. With more established brands I compliment their existing in-house team, either as an extra resource, or to deliver specific training or work on a project.
With mills I'll help connect them to potential brands, helping them bring their new technology to life, and giving them new ideas for production. I offer a portfolio of solutions from fabric development software, testing, fabrics, packaging, trims, chemical solutions.
2. What is the most challenging part about being a consultant/specialist?
As an extrovert and a very social person – the hardest part for me is working by myself. However, I was aware of this need for me to recharge and get job satisfaction through my connections with others very early on when I set up my business. Throughout my career I have always worked in large open plan super busy offices, so it's quite the change when you are mainly on your own.
Most days I plan in some interaction with my clients and network – this could be meeting others for coffee, meeting vendors who are in town for dinner, having a skype update with someone from across the world, or even getting out for a walk and some fresh air.
3. What has been your favourite role to undertake in your field?
I loved working on my reflective embroidery, while I was at lululemon. This was an idea I had combining the beauty of haute couture embroidery, with the need for safety for evening running. I introduced embroidery to the athletic industry, and came up with a trademarked fabric called Lucent. I loved the entrepreneurial aspect of this creative project.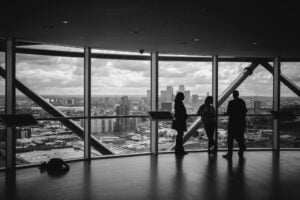 4. What skills are usually required to become a fabric consultant and fashion textiles specialist?
Apart from the obvious technical education – I have a BSC in Textile Technology and on the job global experience – I have worked for almost 3 decades in 4 countries, from manufacturing through to brand, I'd say you have to be a bit of a unicorn! Fabric development/sourcing is both an art, a science and a business opportunity. You need to geek out over the technical engineering of new fibers, chemicals, fabric construction and also get excited with the beautiful aesthetic of designing new products.
Having a huge working knowledge of the supply chain, lead-times, prices, i.e the "business" side of things, also ensures that wonderful ides are born into reality. Lastly, I love people. That's really important – being able to adapt your style to your client's needs. A lot of what I do is helping make connections and building bridges between brands and the mills, to ensure wants and needs are communicated clearly.
5. How do you feel about the current state of fashion and how does you job role have an input in it?
We are at a very interesting time in fashion with the closing of many big traditional bricks and motar retailers both in Europe and North America, and the emergence of on-line only brands, that are offering more to the consumer in terms of experience, sustainability and social conscious. Also China and India with the growth of the middle classes have some very interesting global players coming to the fore. We are seeing more and more interesting kickstater brands, and it's easier than ever to start a new brand and be entrepreneurial.
My job has an input into these amazing and new opportunities, by sharing my knowledge and expertise on a needs must basis. New brands, mills or existing brands may not want or be able to have the in-house knowledge on a permanent basis. I engage and help them leapfrog some of the difficult supply chain they need to navigate.
6. Who would you say are your biggest competitors?
Great question – it may sound a bit pompous, but I think the answer is "me". I say that as most of us want to help people and share their help and advice. The difficult balance is not to give this away for nothing and ensure I'm monetarising my knowledge as a fashion textiles specialist!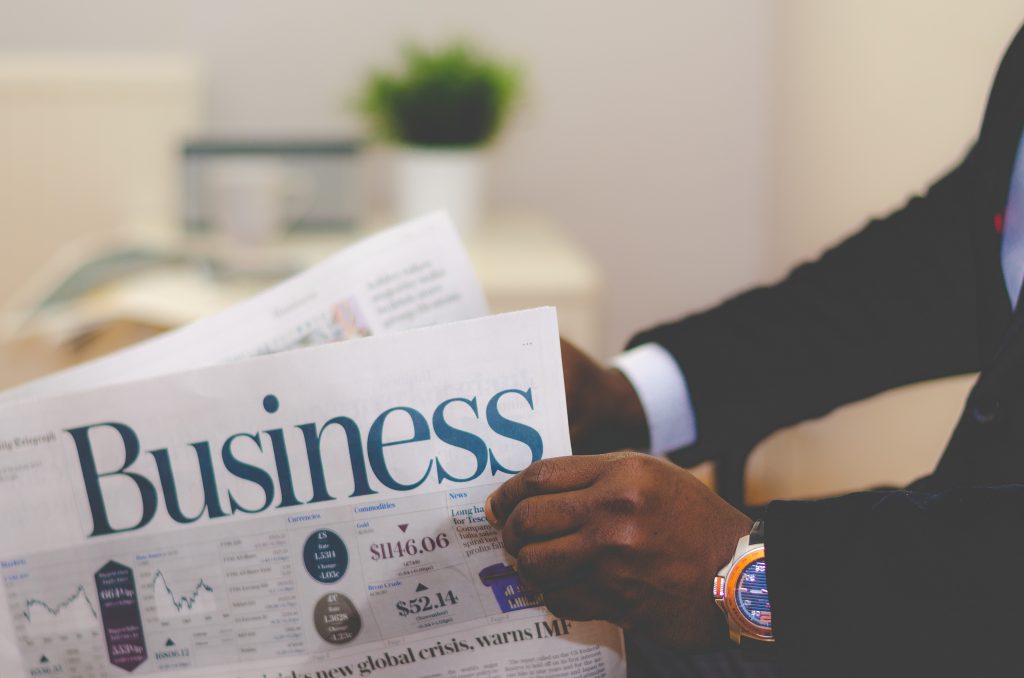 7. You own a company called Weft X Warp; what does your company specialise in?
We are a unique blend of freelancer and consultant. By engaging our services, clients gain access to a global network of leading experts, and manufacturers.
We offer 4 main types of services, specializing in technical apparel:
Innovation

– Everything starts with an idea. At weft x warp we not only help you come up with ideas, but we manifest them into reality. It might be pulling together a mood board based on fabric trends for your product, or working with your mill technicians to come up with new fabric ideas suited to your machines.

Fabric Development/Sourcing/Materials Selection

– A full development service is offered with a technical briefing, mill proposal, testing / validation and specification sign-off. This will take you from idea through to the full commercialization process. This will ensure fabrics are scalable and reproducible.

Technical

– Weft x warp offers technical advice and support, be it in fabric suitability, how to approve lab dips, establishing fabric testing requirements.

Education

– We love to learn and share at weft x warp, and that's what makes us great teachers. We are lifelong learners and value collaboration and sharing. We can create and facilitate bespoke courses for you. It might be a Fabric 101 introduction course or a more in-depth deep dive .Our goal is that you "feel the learning" and come away motivated and inspired.
8. Can you go into more detail about your role at Weft X Warp and the businesses aim?
As the founder – my role is to promote the fashion textiles and consultancy business and the services and to explore new opportunities. the business aim is to be the go to global provider as more and more fabric development services are outsourced.
People are used to outsourcing design and product development, but fabric development outsourcing is fairly new, so my role is to help break down that barrier and offer outstanding services based on our core values of innovation, inspiration, clarity, connection and integrity. I aim to have global representatives and material libraries for designers to use.
9. How can Weft x Warp help those working in fashion industry today?
Leveraging my relationships and connections I can give realistic advice to companies – help that if figured out by yourself might take years to acquire. I can help jumpstart and shorten that research phase.
I'm a Thought Leader and yoga teacher, with more than 29 years of success across the apparel and fashion, manufacturing, global supply chain, and higher education industries. I Leverage my extensive experience creating go-to-market strategies for a global marketplace, changing and integrating cultures, and improving and implementing new business processes.
10. What sets your company apart from others?
We offer help on a needs must basis – there is no need for lengthy retainers. More than a fashion textiles consultancy, we will roll up our sleeves and get the job done. We have global connections and amazing relationships – we also are honest, if we don't know something – we're not afraid to say so, and will either go and find out, or pass you onto someone who does.
11. Does sustainability play an impact in your job role? And why do you feel it is important?
Yes – it has a big impact. It's important as we all have a role to help lessen the impact of our clothing on the world's resources. There's no silver bullet when it comes to sustainability – it's a journey and we keep working on it to improve, be it through recycled yarns, waterless dyeing, circular economy or sourcing from sustainable sources.
12. What advice would you give to small and emerging fashion textiles designers/suppliers who are in the process of sourcing fabrics?
Keep it simple and be really clear on what you want and don't want. Explaining to potential mills what you need in terms of price, lead-times, testing requirements and how much you will order, can save you a lot of time and agony.
Ask people you know who they recommend – for example your garment factory might be able to suggest vendors they are already using. If you are a new brand/designer, meet the mill and always be polite and professional – take the take to explain your vision to them. This strategy work for Chip Wilson when he started lululemon and wanted to develop his proprietary fabric luon.
Sometimes that will want to do business with you, because they see the potential in what you are creating. Don't however be arrogant and expect them to develop and do a hundred things for you, especially if you are new, make it easy for them to do business with you.
To find out more about Ruths company at Weft x Warp you can click here! If you want to ask a specific question about fashion textiles or concultancy and you're looking to contact Ruth, you can do this via her LinkedIn Ruth Kelly.
If you would like to read more about the fashion industry, you can do this through our series of interviews available on our blog.