We've caught up with co-founder and creative director of Kuki London Nico Constantinou, to find out more about the fashion brand and it's future goals.
Kuki London is a brand that contains many exciting and innovative trends and themes within their collections, there most recent, being 'Alien Wear' for their SS19 collection. The brand uses a wide range of vibrant colours and patterns for this collection but contrast them with darker colours to create an 'electric' and 'neon' theme.
Kuki London don't just stop at clothes however, they also sell a variety of funky branded accessories including bags and phone-cases that match the theme of their collection.
With a following of 25k on Instagram, Kuki London have managed to reach out to a range of fashion focused consumers whom are invested into the brand and it's clear to see that they have stayed loyal to it, check out the brands Instagram here; @kukilondon.
The brand has used some great marketing skills – with interesting promo videos, short animations and a bunch of appealing and memorable effects to catch the eye of their consumers. Kuki London also offer a range of creative services, such as video production and photography. To find out more, visit their website.
So let's find out more about the brand from the owner himself, Nico.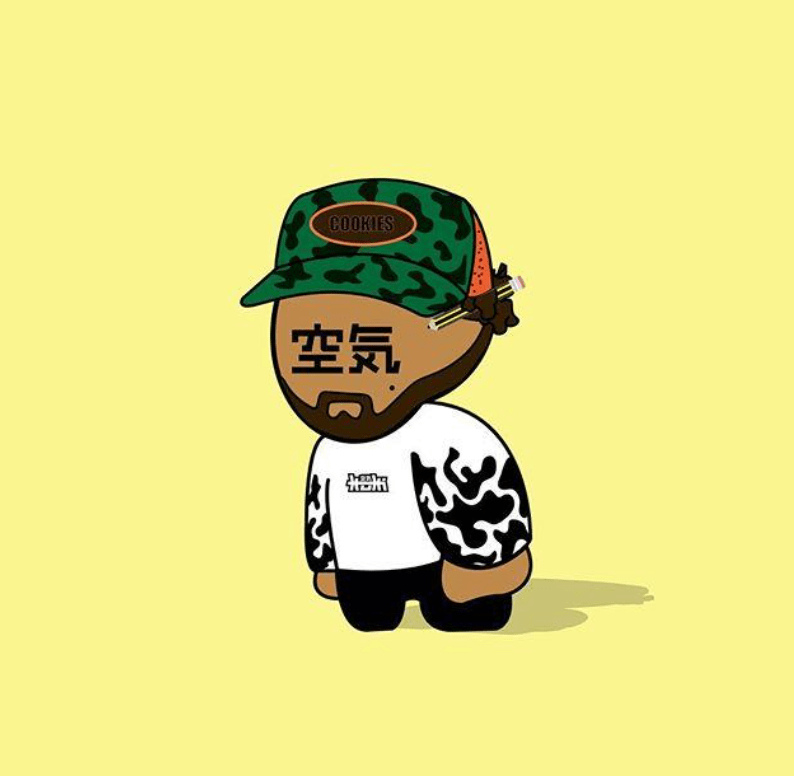 1. First of all, tell me a little bit about yourself?
My name is Nico Constantinou and I am the Co-Founder & Creative Director of Kuki London. I am 26 years old and I'm born and bred in the capital of the UK, London.
2. Why did you choose fashion design as a career?
Funnily enough I didn't know I was choosing a life of fashion design. I toyed around when I was 16 in making a few dressed from ripped curtains from my mums house as an art project and it went really well. Then put it to the back of my mind for around 4 years until I finished my Product Design course.
I naturally gravitated to fashion from not only my personal interests in art, music and fashion but also from all the female in my family who were always on a sewing machine or caught between two croquet needles. I started by always rolling up the balls of three for my grandma's (grandmother) – got to start somewhere!
3. What is your favourite part about being a fashion designer/fashion brand owner?
Connecting with individuals along the way who can relate to your designs. It's really interesting to see people interact with something you made.
4. What is your least favourite part about being a fashion designer/fashion brand owner?
It can get a little hectic around product releases and events when all hands are on deck at Kuki London and sleep is at a minimum. Can get a bit stressed but the team always pulls through.
5. Can you tell us a little bit more about the process of sourcing fabrics for your fashion designs/brand?
The process always starts with the theme of the collection/or item. What is the purpose of what we make? What are we trying to make people feel by seeing and wearing our item's. From that ideation – a good trip down to a mix of vintage and conventional high street stores to see what the old and new technology in fashion can be identified.
From there visits to fabric shops across London to find similar off cuts. Then we send the offcuts with our tech drawings to our manufacture to source some more options. It is a long process which is completely necessary.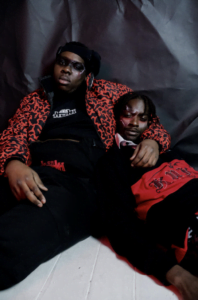 6. How easy do you find it to source fabrics for your designs at Kuki London?
Finding the right fabrics at the right price is challenging/as we as a community become more environmentally aware of changes to our planet, finding more appropriate fabric choices is a struggle.
7. What would you say has been the most challenging/difficult part so far of becoming a successful fashion designer?
The struggle of designing in the fashion industry is keeping the public on their toes – superseding your last collection or product. Separating yourself in a world where there are more brands than ever is a arduous task, but the healthy competition is really good for the culture and for Kuki London.
8. Who and what inspires your fashion designs?
Most of my design inspiration has been built up of a catalogue of images which my mind has picked up my whole life. From cartoons and music videos / to different cultures from my trips and my heart. Having a visually stimulating set of designs is key, I try and keep an honest heart whilst designing, trying to connect sublimely with our audience on a level which money can't put a price on.
9. Has sustainability influenced any of your designs and why?
A lot of the ethos of our company comes from some really good Japanese practices, of long lasting products, fit for use to last a lifetime. Here at Kuki we try and deliver a quality priced product which will not let you down.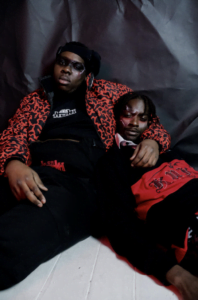 10. What would you say makes your fashion designs stand out from others?
We don't use the internet when we are designing – all designs and drawings/illustrations/graphics are all done from the books that are in the studio and our own brain power. We are not influenced by the outside world which we are getting our creative juices flowing. Keeps it organic and fresh.
Eliminating us from competing with other brands – we do what we do because we love it not because we see it in the market already.
11. What would you say is the most difficult part about becoming a professional fashion designer?
Finding the right team to expand with is tricky. We had a really hard task finding the first intern we had, over a hundred applications, over 25 interviews. We tested them in a new innovative way to find out their true personality and design skills. Luckily we found a gem, they have now has secured a job and has been promoted to Junior Producer.
12. Do you think getting a fashion design degree at university essential for you to become a successful fashion designer?
Hell to the no. I have been to university and it helps with organising thoughts and having a one on relationship with a tutor. However, these skills can be learnt outside the walls of a redbrick. Youtube and finding key individuals is all you need alongside your passion to do what you want.
We hire designer and creatives who do not have degrees, and hire those that do have degrees. University doesn't dictate where you end up, just dictates where you started. Everyone has their own journey.
13. When was it that you noticed your fashion designs starting getting recognised and how did that happen?
About 18 months into setting up Kuki i started to see people wearing Kuki clothes out and about, Once in Victoria station, the other in a music event in Croatia and a few more just walking about. It's still weird seeing it, don't think ill ever get used to it.
14. What advice would you give to aspiring/emerging fashion designers?
Please don't just print a graphic or logo on a blank, that's not fashion design, that's vista print.
15. Are there any industry tips you can give us to those who want to get into design/ the world of fashion?
Work in industry – I've been lucky enough to have worked in around 6 different types of design companies including lighting, furniture, interiors, architecture, tech and fashion. They're all important as designs and creativity is an open platform, where design is the communication tool. If you can communicate in different languages you can combine them together to speak to a larger platform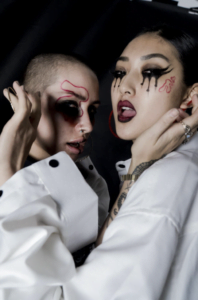 If you want to find out more about Kuki London, check out there Instagram: @KUKILONDON. If you are looking to find out more information about fashion design and starting your own brand, you can do so on our blog!