This week we have caught up with Derby based streetwear fashion brand PINNA and asked some key questions to the founder and CEO Reece, about the birth of the brand, the story of it's development over time and the future it holds!
Read on to find out a bit more about the brands history and some behind the scenes takes that may help if you're thinking of starting up a streetwear fashion brand (or any fashion brand) in the future.
What does the streetwear fashion brand PINNA do?
PINNA focuses heavily on the streetwear element of fashion, and with the ever-growing trend in streetwear fashion brands itself, it is clear that PINNA have made a great style of choice.
Using colour pallets of maroons, bottle greens, blacks and whites, the fashion brand goes for a very relaxed yet stylish look for menswear. PINNA sells a variety of accessories alongside the clothing, including caps, side bags and bucket hats, which well and truly brings us back to the good old 90's/2000's!
With the intricate use of the motif bird used on a lot of their T-shirts, it's safe to say the brand has an 'image' and 'aesthetic' which is a key factor to include if you have your own fashion brand; ensure it has personality so that consumers know that the items you sell come from your specific brand without having to look at the logo- and we think PINNA have mastered this element!
Not only does PINNA reach out to the young male through their focus on streetwear fashion, PINNA has also featured amazing music artists such as @_bandannaclips who is 1 of 5 of the artists from the music collective House of Pharaohs.
Another key word of advice we give you, is to feature and endorse celebrities and influencers that fit into your brand well; a figure that suits the 'aesthetic' of your brand. For example, if you own a female-based brand that focuses on skater summer dresses, target influencers and bloggers who post seasonal trends but specialise in summer trends. By doing so, you are likely to reach out to suitable influencers that will invest into your brand.
So, here goes the interview. If you're interested in PINNA and wish to ask further questions, visit there Instagram – @Pinna_UK
1. Firstly, tell us a little more about your fashion brand?
PINNA is a lifestyle menswear brand derived from the Midlands (Derby). Details mean everything, quality is key. We can be found via PINNA.BIGCARTEL.COM, ASOS Marketplace, Depop and via Instagram @pinna_uk.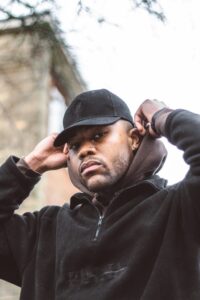 2. When was it you decided to start your own fashion brand?
I decided to start PINNA when I was at university. I spent 4 years in Sheffield studying Sports Events Management (very different to fashion!) and spent virtually every lecture covering my notebooks in t-shirt designs and logo ideas and knew from then it was a venture I had to pursue once I completed my course.
3. How do you feel about the current state of fashion?
I feel like the current state of fashions improving. To me its slowly drifting away from the "hype" phase and becoming more about the garment. It's also great to see streetwear grow into such a global force, who would have ever imagined people like Octavian modelling for Louis V?
4. Why do you think many people want to invest in a fashion business, even those who don't come from a creative background?
I see a lot of people trying to start fashion brands. It's great to see people without the educated fashion background bring incredible ideas to life; but to see flash in the pan brands pop up to be a part of the "hype", or to try and be a part of something they consider cool can be irritating.
5. Have you come from a creative background or was starting a fashion brand more of a business venture?
I've come from a sports background, to start PINNA was a business venture born from a passion I had.
6. There are so many competitive brands within the world of fashion right now, how do you make your fashion brand stand out from the rest?
It's really difficult at the moment, I try to keep myself focused on what I want, on what I think looks good and how I want to present it. You begin losing your originality as soon as you see people as competition, get sucked into the hype or try to please everybody.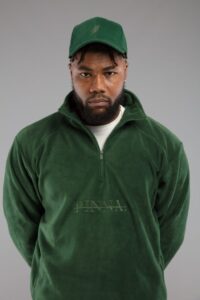 7. What are the first and most important things to consider before starting your own fashion brand?
Trademark your brand name and logo – this makes sure you have everything covered.
8. What has been the most challenging thing so far, when starting your own fashion brand?
Probably keeping focused on the bigger picture. PINNA to me has the potential to be one of the world's leading brands if I stick with the vision, I can see how it could be easy to follow trends and sacrifice your plans for hype or quick cash.
9. What other obstacles have you faced whilst creating your brand and how have you overcome them?
Finances, it's always an obstacle to for start up brands I would say. Its something you learn to manage with experience.
10. What has been the most exciting part about building your own fashion brand?
The most exciting thing about building PINNA has been the opportunities its given me to meet great new people, but mostly the platform it's given me to express my creativity.
11. Does sustainability influence any of your business decisions?
Kind of, I think it's something I'll look into a lot more as the brand grows and I have more resources to work with.
12. How easy was it for you to source fabrics for your fashion brand?
Not easy at all, it's almost unwritten rule in fashion to never give up your supplier so finding someone tried and trusted is a huge task.
13. What important and useful lessons have you learnt along the way?
Be true to yourself, do your research, take risks, enjoy yourself!
14. What sources do you suggest start-up fashion business owners should refer to?
The Princes Trust, they're great help.
If you're currently seeking to start your own streetwear fashion clothing line, or you simply need a few tips in how to promote your business, check out our article; 'How to Make a Marketing Plan for a Fashion Business' and check out the rest of our blog posts whilst you're there!