With the traditional leather industry receiving some backlash over sustainable and ethical issues recently, many eyes have turned to different types of leather alternatives to step in and take its place as front runners of the fashion industry.
There are a huge variety of plant-based leathers on the market and soon to be on the market as of today. Many things that could be considered unusual in terms of materials can actually be turned into leather alternatives ready for production. 
Cactus leather
As we try to shift away from mass-produced plastic goods, cactus leather offers itself as a sustainable solution to the leather problem. 
Cactus leather is 100% natural and organic, and started with the brand Desserto in 2019. The brand produces out of Mexico and has remained in the spotlight ever since their invention was presented to the world by the inventors Adrián López Velarde and Marte Cázarez.
Cactus' require little water to grow, and due to its harvesting process of only picking the mature leaves to ensure the core of the cacti is kept intact, in 6-8 months the leaves will grow back in full and will be able to be re-harvested again. 
The whole process is extremely sustainable, and non-toxic chemicals are used to mix into the mushed leaves mixture to turn into the leather structure. 
The leather alternative is extremely high-quality and partially biodegradable, alongside being soft and durable. It is able to be used within clothing, accessories, furniture and car interiors.
Pineapple leather (Piñatex)
Pineapple leather, otherwise known as Piñatex, is a pioneer low impact and cruelty free leather alternative made from waste pineapple leaves that was traditionally made by Filipino people. 
The brand Ananas Anam makes Piñatex and it is now used within the fashion industry as a replacement for real leather and plastic leather, however whilst low impact, it is not completely sustainable and used petroleum-based resin in its production.
Piñatex is created by felting long fibres from the leaves together to create a non-woven substrate. The fibres are washed and dried and then felted together to make the base of the leather. The material is then shipped to Spain where it is processed into leather and shipped to brands.
Piñatex is widely known in the industry now and is used by a range of designers in their collections. It is featured on Mytheresa.com and used by brands such as H&M, Hugo Boss, and Paul Smith. More than 500 manufacturers have used Piñatex since its commercial launch in 2015. 
Pineapple leather allows farmers to generate additional income by sorting and selling long leaves suitable for fiber production, instead of burning them or leaving them to rot. This is a great step in the development of a more environmentally conscious fashion industry. 
Mushroom leather
Mushroom leather was initially developed using mushroom spores and plant fibres as an alternative to animal leather.
The use of Mycelium as leather has been tested more and more in recent years after it's official development in 2013 – however is often overlooked due to the inconsistencies that happen during the growth process that lead to the leather-like material varying in tensile strength, thickness, and breathability.
There are many ways to make mushroom leather – one way is to incorporate plant fibres, allowing the mushroom mycelium to grow into a flexible and soft living textile.
These techniques are still being improved on today, and maybe in the future manufacturers will have perfected this leather alternative to make it more widely available to the general public.
Recently, both Stella McCartney and Hermes have announced that they will be incorporating mushroom leather into their collections. Hermes is debuting a handbag created using the leather-imitation material made by Californian-based company MycoWorks.
Stella McCartney will be using Mylo. This comes as a collaboration with Bolt Threads who produced Mylo as a bio-based leather alternative that will be launching in 2022 through its various partners.
Other (less popular) plant-based leather alternatives
There are a few more options when it comes to plant-based leathers on the market that are perhaps not as widespread or as sustainable as the options above. 
Apple Leather
One of these is apple leather – which was developed from 50% apple waste and made commercially viable with the help of Frumat. It is an ecological, breathable, waterproof and durable fabric that has helped to reduce waste, however is usually incorporated with PU and therefore is not as sustainable as some other plant-based leathers. 
Corn Leather
Another is corn leather, a vegan leather material derived from corn, which is made by the brand Veja. The corn leather material is a waxed canvas, coated with resin from the corn waste industry that looks and feels similar to leather.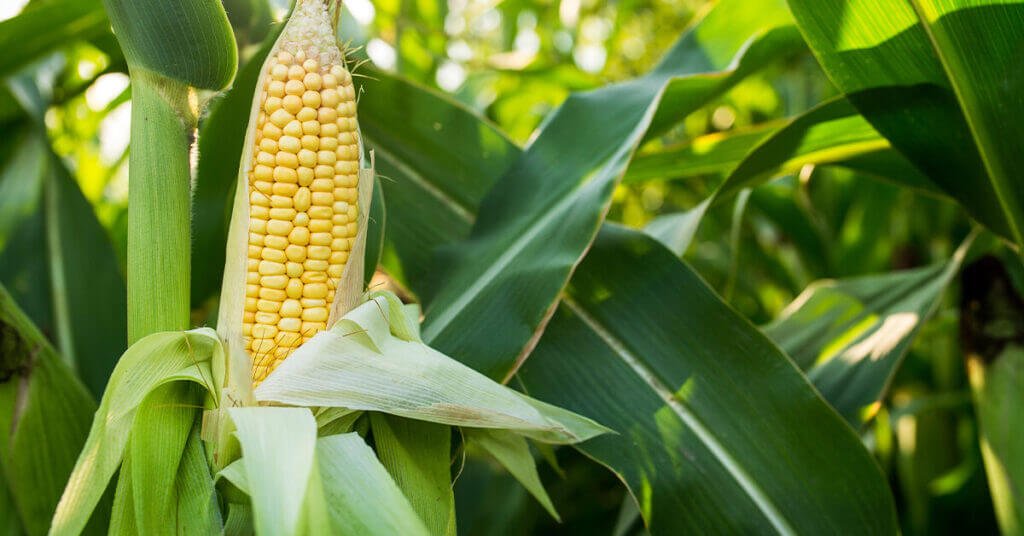 Flower Leather/Fleather
There is also flower leather, made by Kanpur Flower Cycling out of leftover temple flowers. 'Fleather' was thought of after the brand noticed that the dyes, chemicals and pesticides were seeping from the flowers and into the river and set about coming up with a way to repurpose them.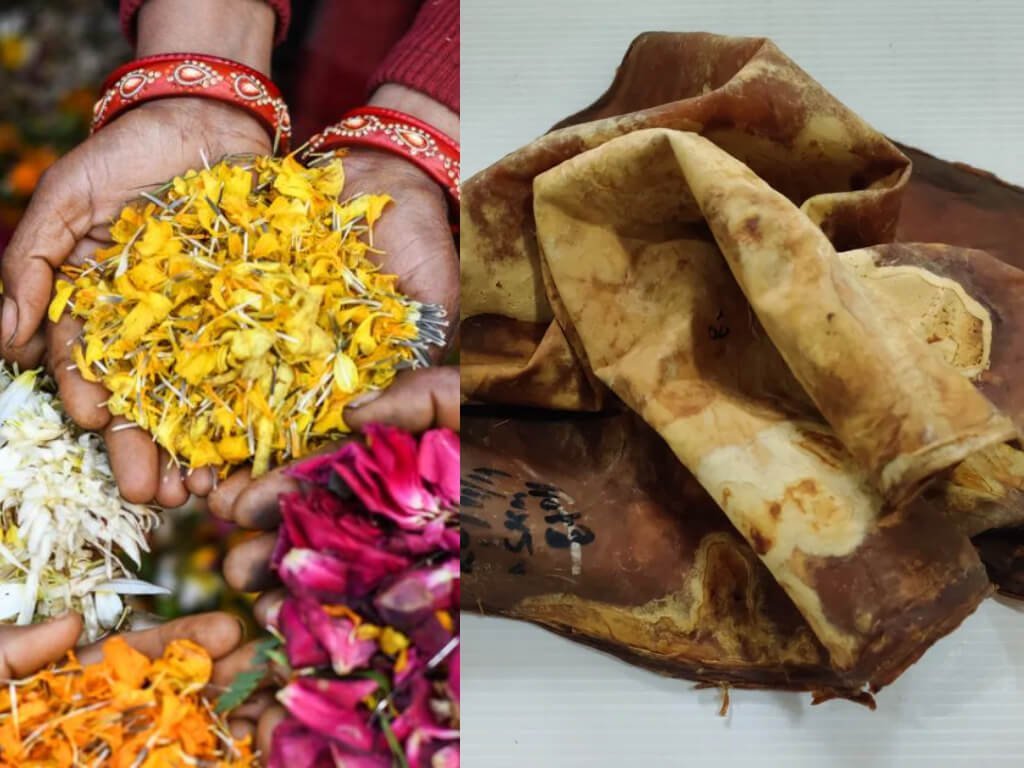 There are bound to be many more plant-based alternatives being developed in the coming years as a means to end the animal leather industry and provide an alternative to plastic options, and seeing them used more frequently on the market would be great for everyone!
For more Seamless Source blogs click here.