Mambloom: the modern and conscious maternity wear
Founded by Tatiana Rosario in West London, Mambloom is a maternity wear brand which focuses on products that women can feel confident in wearing as their body changes during motherhood.
Mambloom offers a comfortable and modern, sustainable solution to mothers wanting stylish and fashionable clothing during and after their pregnancy – for anytime, anywhere. Its key features are to be functional, comfortable, stylish and durable.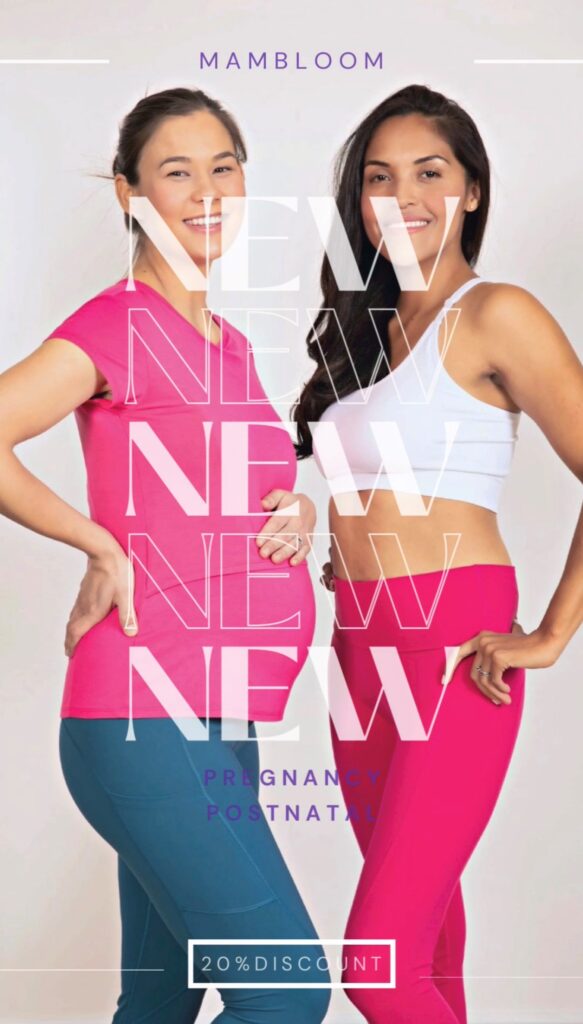 It is through the development of modernising classic designs where Mambloom filled the gap of sustainable and functional maternity wear. Creating products specially designed for caesarean surgery recovery – having extra comfort for the lower abdomen in mind to help with healing – and also tops for breastfeeding – to give extra confidence to breastfeed. Collaborating with Seamless Source, the brand was able to create its vision to aid women in search for modern maternity wear.
The story of Mambloom
The founder, Tatiana, herself knows too well of the struggles she encountered during her own pregnancy; for her, she found it difficult to find clothing that was comfortable, especially during exercise, and also clothing that had more colour choices – branding what she could only find to wear as "old-fashioned".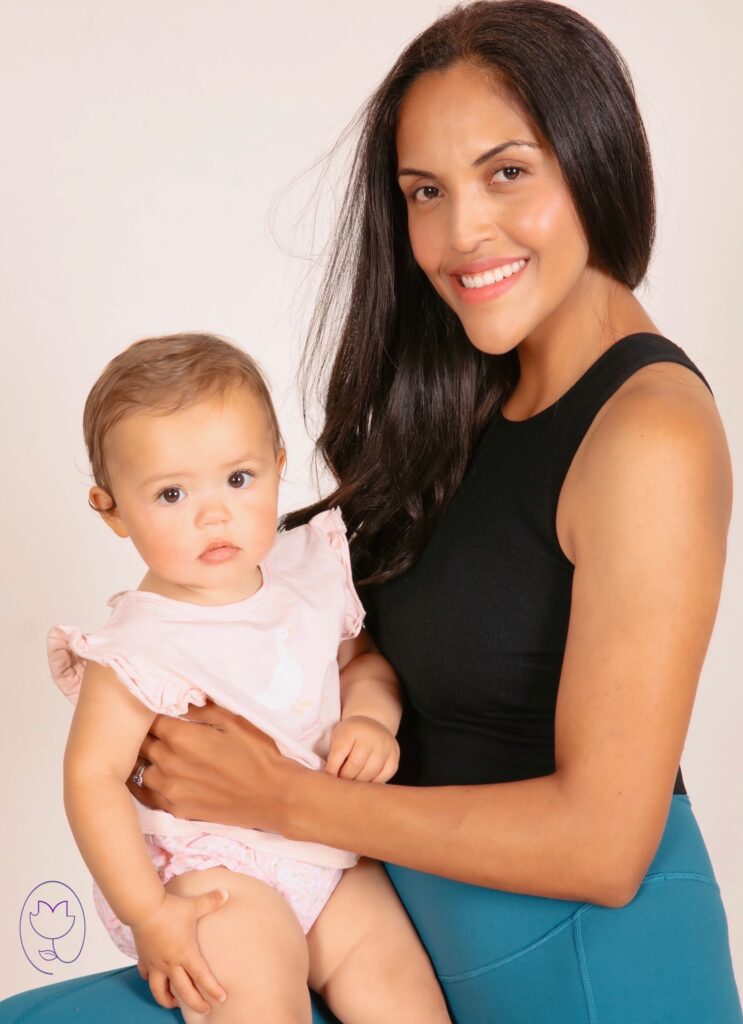 After speaking to other mothers who shared their own troubled experiences, she intended to create a collection that covered these areas in maternity wear that lacked – and so Mambloom was born.
The brand name "Mambloom" possesses beautiful connotations; "Mam" meaning for mama (Spanish for mother) and "bloom" meaning to flourish – as pregnant women do.
Creating a conscious community
As Mambloom's journey progressed, its values deepened. Initially thinking about mothers, which will always be its core value, the brand developed further key focuses – such as to build a community where women can come together and share their experiences.
The other key value is to "create a better future for us and our children". Mambloom is focused on reducing harm to people and the planet, with sustainability being important to the brand. Its biodegradable packaging consists of compostable packaging and the garment itself uses sustainable fabrics.
How Seamless Source helped Mambloom
Maternity wear is difficult and complex – making it a technical product to produce. Mambloom struggled to find manufacturers that could create these products at a technical level because they had a lack of knowledge and also had trouble with the quantities needed.
Tatiana discovered Seamless Source and joined our platform with the hope of finally finding a reliable source who could carry out her requests. Seamless Source supported Tatiana from the very beginning and swiftly understood her production needs.
Our industry expert team secured a clear supply chain strategy, which could easily be followed on our seamless sourcing platform, taking Mambloom from the very beginning through to the end of the production journey. First starting with tech packs to ensure the products matched Tatiana's vision.
With finalised tech packs, we could move onto sourcing the ideal high-quality fabrics that were needed for comfort, stretchability and durability to suit the products' intended purposes. After trying out many different types of fabric, we discovered Bamboo Cotton and Recycled Nylon Spandex were the best options to use – as well as fitting Mambloom's sustainability values.
As Seamless Source are connected to global suppliers specialised in technical wear production, we easily found the perfect suppliers who could swiftly move onto the sampling stage and at the desired quantities.
It was key to Mambloom to have a faultless fit with every product. In particular, the breastfeeding tops are non-conventional products and technically advanced – opening in the front to benefit feeding mothers. So a lot of live fittings and small adjustments took place to make sure everything was absolutely perfect.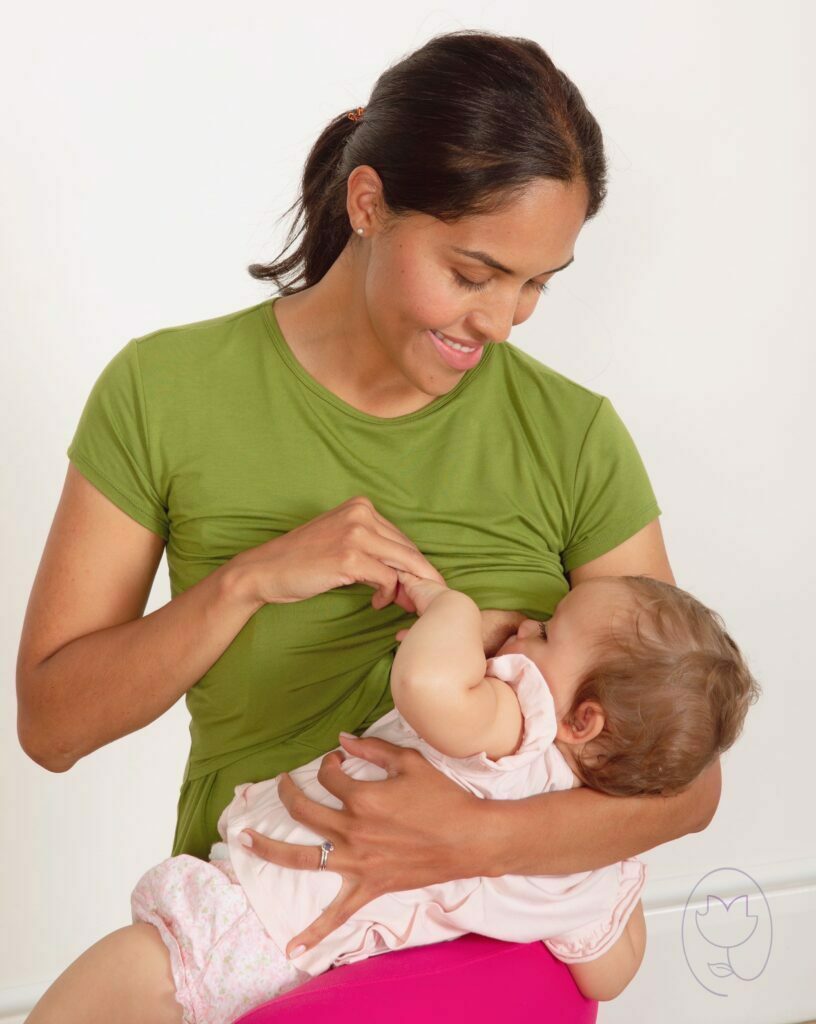 Once Tatiana was happy with all the samples and finalised the sizes, bulk production could begin. Proceeding with three styles – Maternity & Postnatal Leggings, Nursing Bamboo T-shirt and a Nursing Bamboo Tank Top.
Success
While maintaining good communication throughout, thanks to our dedicated team members and instant messaging via the Seamless Source platform, Tatiana has since repeated her orders in better quality, higher quantities and different colour patterns to meet her growing demand. Available on the Mambloom website: https://mambloom.com/ and Instagram @mambloomclothing.
Seamless Source are proud to be part of Mambloom and their journey, as we help in supporting to scale-up the business. It is a dream to work with Tatiana and we loved guiding her through this entire process to create a functional and comfortable, sustainably conscious maternity activewear collection.
May we continue to guide more brands with their production journeys.