As we leave 2019 and enter into 2020, it is vital that we are aware of economic changes and ensuring that we are doing our best to be as eco-friendly and sustainable as possible, especially within the textiles industry, as this has a massive impact on our environment. Substituting and recycling within the industry is great start to help lessen environmental damage.
In this article, we have found some new and upcoming changes made in the textile industry, and suggest it's a procedure you can follow for your own fashion brand.
'We believe that answers to our most vexing problems can be found in nature. Every day we're inspired by the amazing materials we work with and are driven by the desire to turn these materials into incredible products that solve the problems of a resource-constrained world.'
Let's start with Bold Threads. The thriving and innovative company have recently discovered eco-friendly and biodegradable textile materials. They are known to produce Mylo-base from mycelium, creating the world's first mycelium leather.
There is also Pinatex fibre. This fibre is made from pineapple leaves and is commercially available! The wonderful fabric itself is used by the well-established Huge Boss to create sneakers. This new material amongst many others are uses as a supplement from cotton, wool and polyester.
If you're an aspiring fashion designer looking to further improve your current clothing line by making it more sustainable (or start-up a sustainable clothing line), taking note of Bolts Threads key objectives is a great start. Instead of using real leathers, you can alternatively use Pinatex or Mycelium leather. Although this process may seem fairly costly, you'll be able to sell your products at a higher margin as well as save the planet- it is a win-win situation!
Starting a swimwear or activewear brand can be tricky, especially if you want to be eco-friendly. Therefore, finding a healthy alternative is ideal instead of using waste and creating chemicals that harm the environment in the production process. Well lucky for you, we now have an answer to stop this!
'Our appetite to create new products and buy new products is infinite. The planet's resources aren't. But it's okay because we can have both: new products and a better environment.'
Econyl is another fantastic sustainable and innovative textile brand. They transform nylon waste from landfills and oceans around the world and turn it into Econyl regenerated nylon. It is the same as brand new nylon and can be either recycled, recreated or remoulded countless times. Ultimately, this means you can create and buy new products without having to invest in new resources- a great way to recycle and produce new ideas all in one go!
Why choose Econyl?
As well as being a fabulous solution on waste, Econyl regenerated nylon also helps climate change
It reduces global warming impact of nylon by up to 80% compared with the materials from oil
For every 10,000 tones of Eyonyl raw material, they are able to save 70,000 barrels of crude oil and avoid 57,100 tonnes of Co2 eq. emissions
'Santanderina is a leading European textile industry group with complete, traceable and vertical production system.'
Santanderina have a total of 11 high-capacity production plants and manufacture textile solutions for all types of industry. Satanderina have endless amounts of re-usable and innovative textile and dye-technique ideas on their website, one being the 'Ecological dyeing process'.
Ecolandye
Ecolandye is a new and efficient way to explore with a ton of new colours and wash effects. In comparison to the usual dyeing process, Ecolandye maximises the fabric properties and minimizes the environmental impact it has. Some other pros of Ecolandye includes; 20% less water reduction, 100% formaldehyde free, more intensity of colours, better performance and more sustainability- what's not to love?!
Naturdye
Naturdye is also another eco-friendly dyeing technique. It includes a whole range of dyed fabrics with a better traceable and ecological process. The fabrics are dyed with an innovative process based on colours obtained from leaves and non-edible shells of nuts- a great way to naturally source dye and reduce using toxic chemicals that calm harm the environment. Colours used in Naturdye are 400 times less harmful on climate change compared to the conventional dyeing process and uses 40% less energy in its process- another fantastic alternative to dyeing techniques.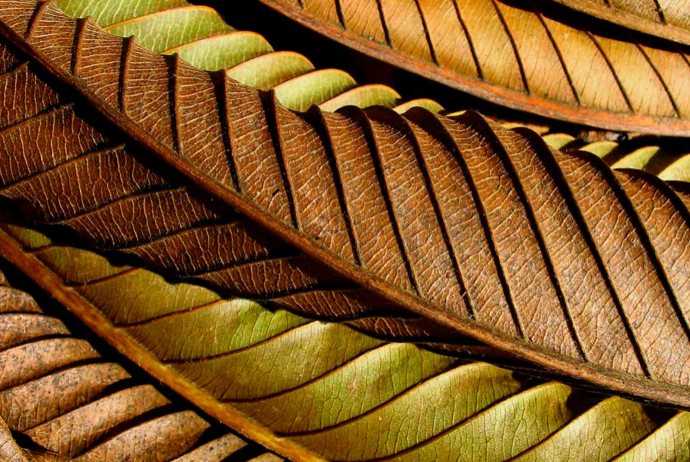 Vital Dye
Lastly, Vital dye. This is another ecological dyeing system that has less environmental damage impact. It is compatible with a variation of materials, meaning it can be used widely on a selective base of textiles. Some pros of vital dye is that it produces around 33% less co2 emissions into the atmosphere, 92% less water consumption during the dyeing process and 40% less energy consumption during the dyeing process which makes it possible to keep a lightbulb on for more than an hour and a half!
With a ton of new textile innovations coming into 2019/20, it is very much possible to be as eco-friendly as possible within your own textile fashion brand. Alternatives to dyeing, certain fabrics and techniques are now possible within a ton of areas. The youth of today are investing more and more time into living a sustainable life, and it all starts here within the textile industry. Not only by using these new innovative textile materials will help the environment, it is also a fantastic business move as more and more people are going green.