NexLife: the next generation of wearable technology.
Focused on integrating cutting-edge into the everyday – Nexlife initially created its products to monitor health and wellness in workers. Its mission now revolves around bringing convenience to everyone. 
Its wearable technology enables garments to track health statistics such as heart rate, respiration and movement. NexLife products can revolutionise a number of industries – they are the future of fashion. After partnering with Seamless Source – the company was able to get its innovative products perfected and ready for market.
The relevance of wearable technology
Wearables have been rapidly adopted within current society and will be part of the transformation of the industry (Forbes, 2020).With the demand increasing for accessible electronics and intelligent clothing, market growth in this area is developing rapidly – leading to huge potential for brands.
Image: Wall Street Journal, 2021
Initial hurdles of the wearables journey
Nexlife needed to source fabrics and find manufacturers with the specialised equipment to produce fully-functional electronic garments. The underdeveloped sector made sourcing difficult for the brand leading to hurdles along the way.
After encountering these hurdles and lacking positive results, Nexlife needed to source a supplier that would be able to bring its idea to life and to help integrate it into the wearable electronic industry.
How did Seamless Source help NexLife?
At Seamless Source, we are connected with suppliers and manufacturers across the globe with a range of specialised skills including activewear and wearable electronics. We were able to connect NexLife with manufacturers who could bring its designs to life.
Our vision is driven around growing fashion brands through our seamless system that simplifies the process of creating quality products – enabling us to successfully develop new and innovative ranges for brands, and this flexibility ensured that we could meet NexLife's expectations. We were able to quickly pull together an expert global team that could deliver throughout the product supply chain and ensure that the process ran smoothly.
The Seamless Source team was able to begin developing the wearables that NexLife could not produce elsewhere. Understanding its complex technology was key to creating successful final products – and we worked alongside NexLife with our suppliers to create a range of samples to get every aspect of this complex product right.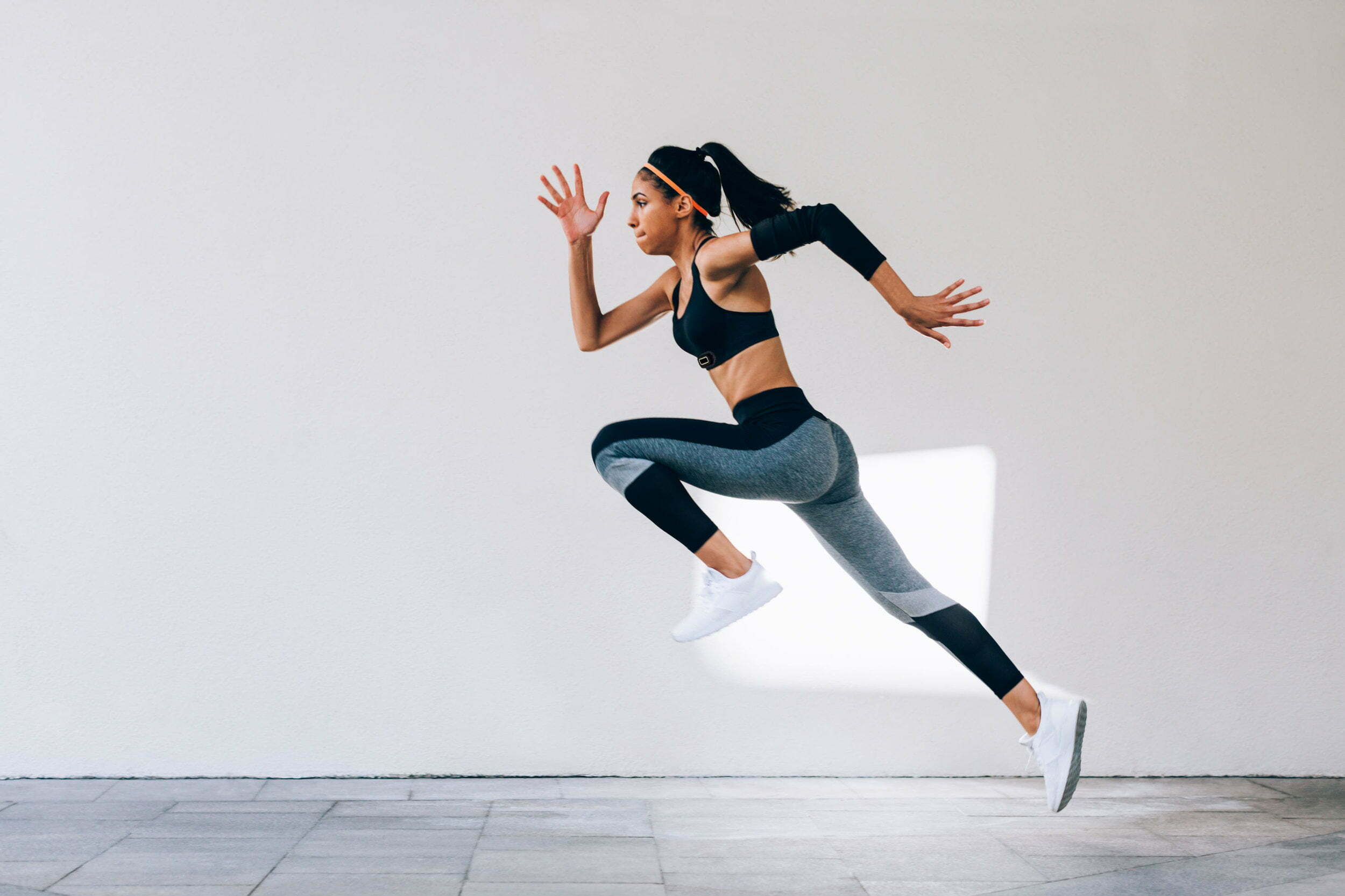 Image: Nexlife, 2021
We worked efficiently to create tracking devices, solving issues with the intricate production process of the gadget data. Facing problems with the signals from the heart rate monitor due to the fabric stretching, we proposed a successful method to fix this whilst making sure that the bonding was smooth and the fit was good so as to not compromise the garment itself. This ensured that the final products would be comfortable and durable for the individuals wearing them.

We adapted to the challenges ensuring that our upgrades to the techniques and finishes created the extremely high-quality products NexLife was aiming for – we were able to efficiently and seamlessly refine and produce the wearables that will revolutionise the market.
The results
Our success throughout the process led us to create products that are fully operational, yet discreet and stylish. Longevity was important for NexLife to make sure that their brand would stand out from competitors, and so our team created clothing that reflected this.
Seamless Source's seamless supply chain management system allowed for quality garments to be created efficiently, meaning that NexLife customers would be satisfied with their garments and will be able to track their health data and make changes to their everyday lives.
Thanks to us, NexLife has all of the technology perfected for the future of its business. If you have a problem such as NexLife's that needs a solution, we can help. Sign up on our platform today to get started on your new venture.