Sustainability issues are affecting every industry and leading next their business ventures. Sustainable packaging is currently on the top of their lists – but what are the solutions for fashion companies to deal with their waste?
Consumers are expecting brands to be more sustainable, however many find it confusing to recognise how brands are being more sustainable. For instance, Mintel (2018) reported that 48% of clothing consumers would choose a brand that is more environmentally sustainable over a less sustainable brand.
Meanwhile, the gain in sustainable packaging initiatives is saving companies millions of pounds. The mega-brand retailer Walmart concluded that they saved '$3.5 million in transportation costs' in one year by using sustainable packaging in their children's wear (Wilson,2018). This shows that sustainable initiatives can have a profound economic benefit to companies by forcing innovation.
According to various researchers in the manufacturing and sustainable packaging industry, the retailers are in a 'privileged position' to reduce their environmental impacts in terms of packaging (Journal of Cleaner Production, 2018). This is because they engage both the suppliers of the packaging and the end-of-use packaging consumers. Therefore, they have the opportunity to initiate and develop solutions to tackle this issue.
What is sustainable packaging?
Sustainable packaging relates to the production process involved in the manufacturing of the packaging as well as material content. GreenBlue, an environmental sustainability organisation which is part of the Sustainable Packaging Coalition (Wilson,2018) has developed a comprehensive definition of sustainable packaging.
The definition:
Materials are safe for individuals and communities relating to the entire product lifecycle
Suitable for the intended use
Cost-efficient for the market
Produced in alignment with cleaner production guidelines
The materials can be reused or recycled multiple times
The material can be used for other biological or industrial closed-loop cycles
Utilises materials and energy usage
A good place for brands to start is to use a guide such as Recycled Content, which gives step by step information about the recycling options of different materials such as plastics, paper and cardboard.
What are the solutions for sustainable packaging?
There is a growing market for sustainable packaging suppliers. The way to ensure the sustainability claims are more than 'greenwashing' is to check for the manufacturer's sustainability certifications.
Weavabel is a packaging manufacturer based in the UK. This company has a range sustainable packaging solutions and sustainability certifications; OEKO-TEX Standard 100, Forest Stewardship Council, Global Organic Textile Standard and Global Recycled Standard. Weavabel is a well-known brand in the fashion industry with a wide-ranging portfolio of clients.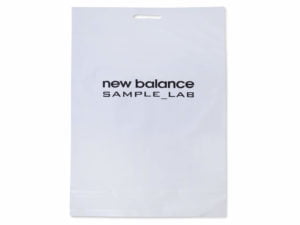 Weavable has a range of sustainable alternatives to traditional plastic poly bags. The alternative materials provided for their poly bags are:
Green PE (Sugar Cane)
100% Recycled Low-density Polyethylene(LDPE)
100% Low-density Polyethylene (LDPE) with D2W Additive
Cornstarch
Repack is packaging recycling option for brands that allows them to reward their customers for reusing and returning the Repack packaging. The diagram below shows the process that Repack uses. This is a reusable sustainable package option that intends to minimise waste. They work with a range of brands from different industries.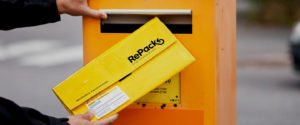 Noissue is a sustainable packaging supplier that allows their users to add their custom designs to the surface design of the packaging. They are certified by the Eco-packaging Alliance which supports reforestation. They work with many brands from small to big, with a low minimum order quantity.
These examples are a small sample of just hundreds of options available – there are countless different places with different options for sustainable packaging which can help transform businesses and prepare them for the future of sustainable fashion.
If you would like to find out more about sustainability within the industry check out our blog. You can also visit our platform if you are thinking of creating a sustainable range, and we will help you with information such as this to make the most conscious decisions for your brand.