Integrating online and offline to create digitally enhanced stores is the key for future success!
Retail continues to outperform digital channels in terms of conversion to purchase rates, which is around 20% for prime physical retail compared to e-commerce's 3%. Technology in retail is here to stay! It can bring the brand alive in a way that online shopping can't.
Technology In Retail:
Listed below are examples of how stores can create exciting, convenient and digitally enhanced shopping experiences for consumers to drive their sales post-pandemic.
A Brand App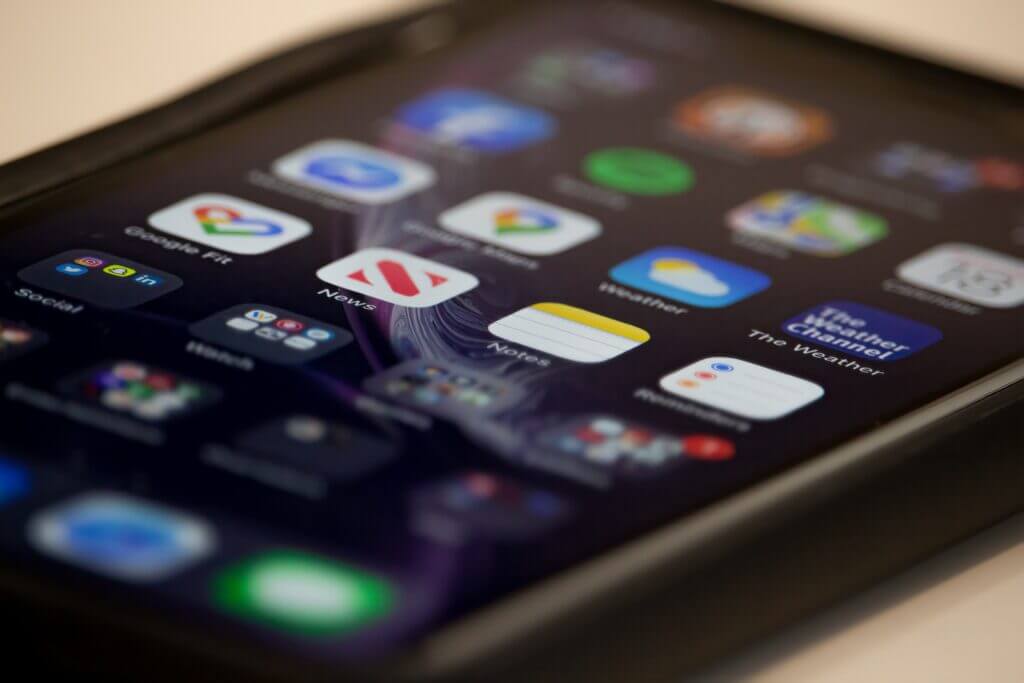 Customers can:
Book appointments to visit the store
Create wish lists to be ready on arrival
Be guided to products in store through arrow directions on their device
Check prices and size availability
Order products to be delivered quickly to their home
Scan items while shopping and pay instantly
Receive personalised offers
AR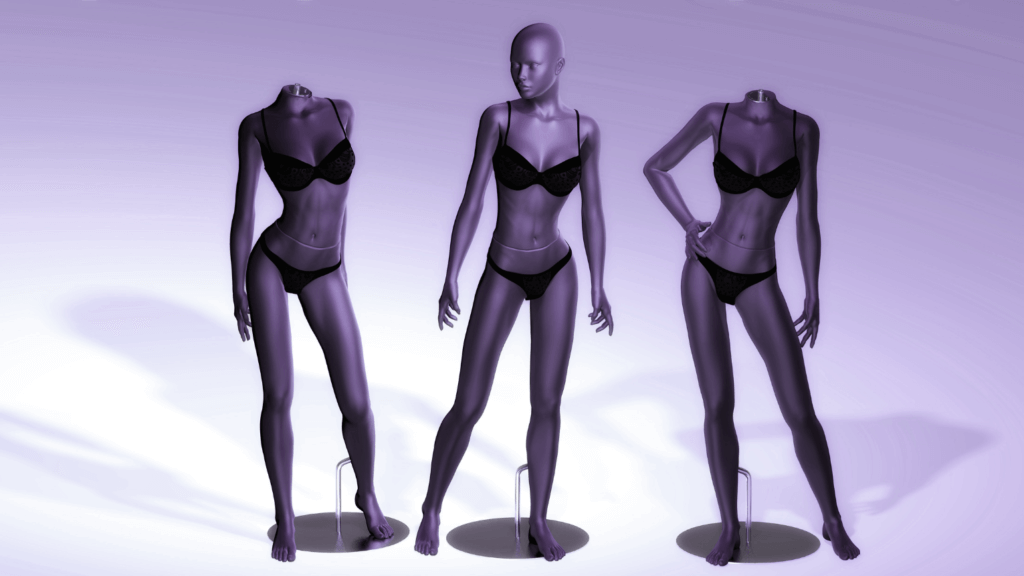 Interactions with products having AR content showed a 94% higher conversion rate than products without AR.
Try-on tools allow consumers to shop virtually from home or try products on that are not in the store to see how they fit their body.
Using AR, mannequins can come to life and appear as if they are on a catwalk wearing the clothes to give the customer an idea of how the clothes fit and styling inspiration. This could be used in store window displays too, where shoppers on the street recreate the effect of an audience at a catwalk.
Contactless & Phone Payments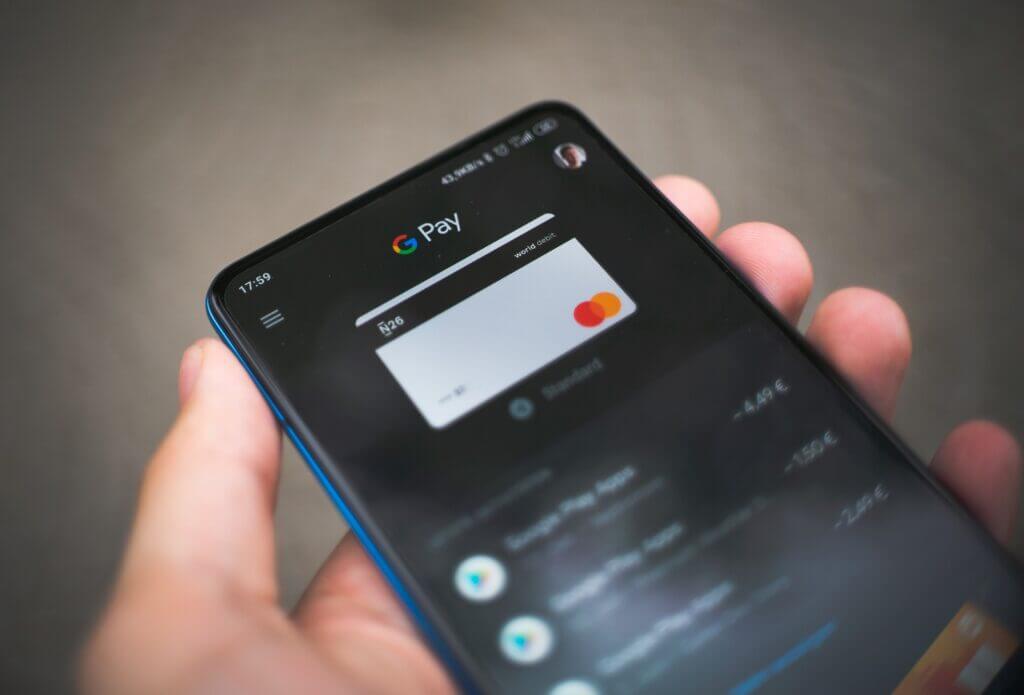 Contactless has never been more essential to avoid unnecessary human interaction as consumers become more safety obsessed.
Customers should have the option to pay for a product from their phone anywhere in store instead of at designated checkout points for added convenience.
AI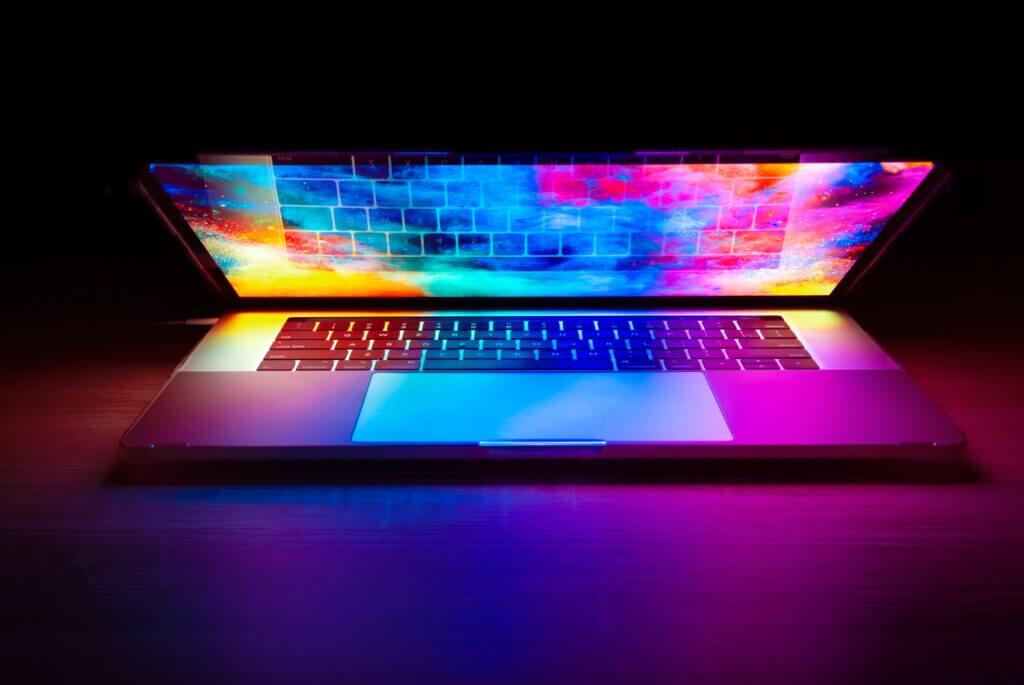 This is the ultimate tool for personalisation as consumer preferences are easily measured.
Products can be specifically chosen for customers in the neighbourhood where the store is located, pre-selected by AI and customer data which shows the styles and products most popular in that area.
It can keep track of stock levels and make sure items are not out of stock by informing managers or automatically re-ordering products.
QR codes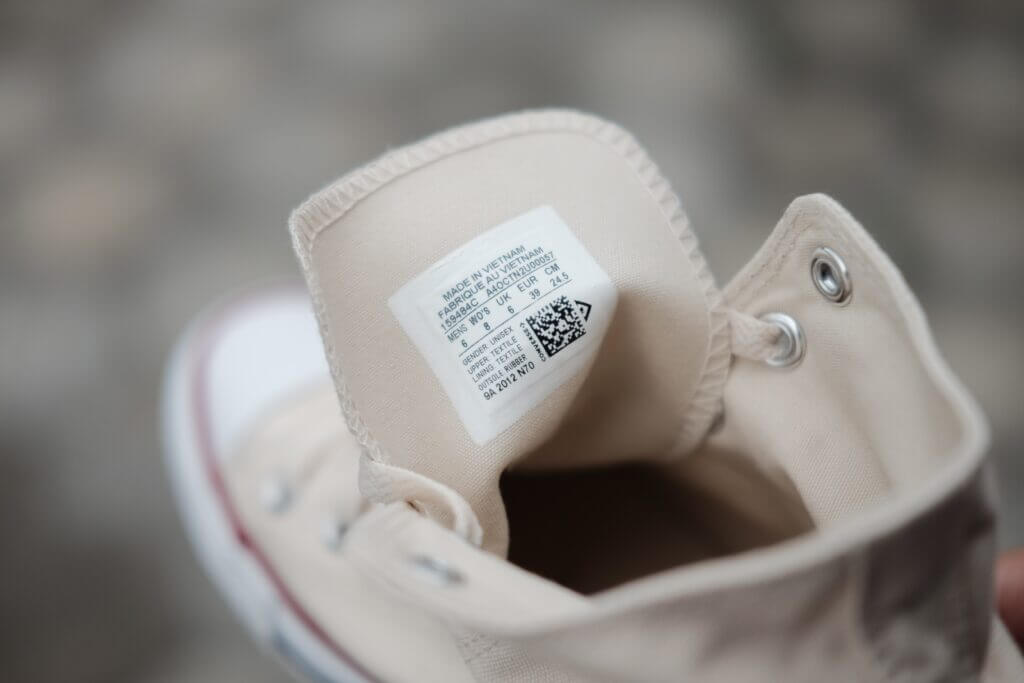 Can be used anywhere in store, for example on clothing rails or displays for consumers to learn more about the collection and explore the story behind the items.
Available on all product labels to access information such as where the product was made, where the materials are from and how sustainable it is.
They could also be used on social distancing ground markers, which allows consumers to browse menus or search products, if they need to queue.
High Tech Mirrors
For use in changing rooms and across the retail store.
The mirror shows how a product will fit without trying it on, styling recommendations and other products available in your size to create an outfit.
RFID (radio-frequency identification) tags on products trigger nearby mirrors, which transform into screens and display relevant video content.
Memomi is the award-winning smart mirror software transforming the luxury shopping market, find out more here: https://memorymirror.com/
"Clientelling"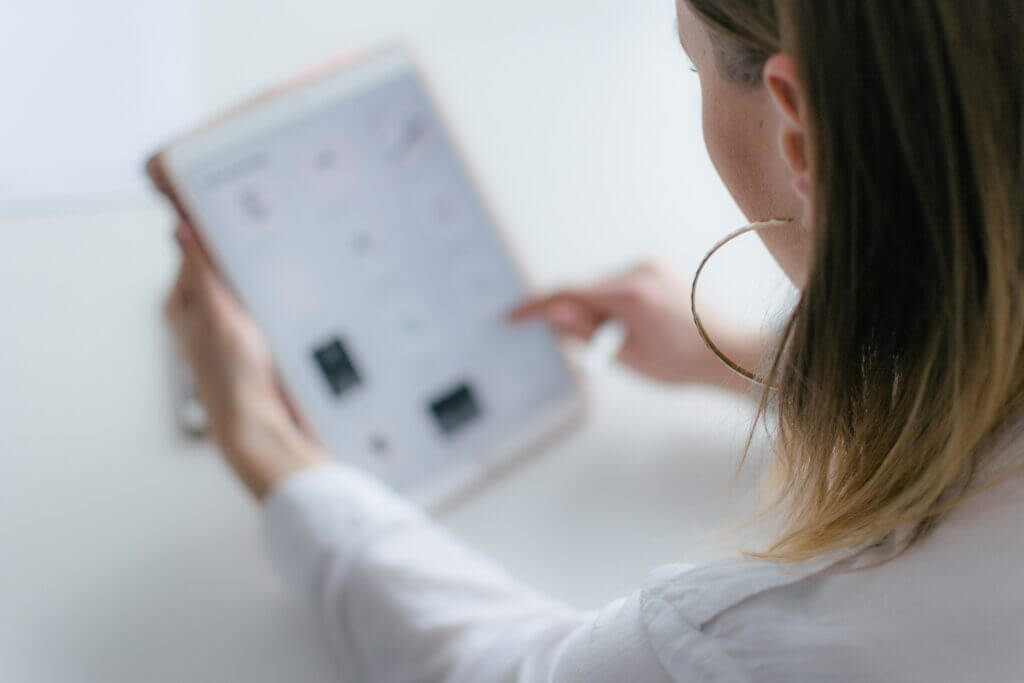 This is a technique used by sales assistants to establish relationships with customers based on data about their preferences and behaviours.
Digital tools for store employees, such as iPads has a big conversion rate as staff can give customers a personalised and relevant experience by viewing their 'shopping profiles'. They can see their recent searches, past purchases and saved items, then use this information to recommend products specifically suited to them.
Interactive Vending machine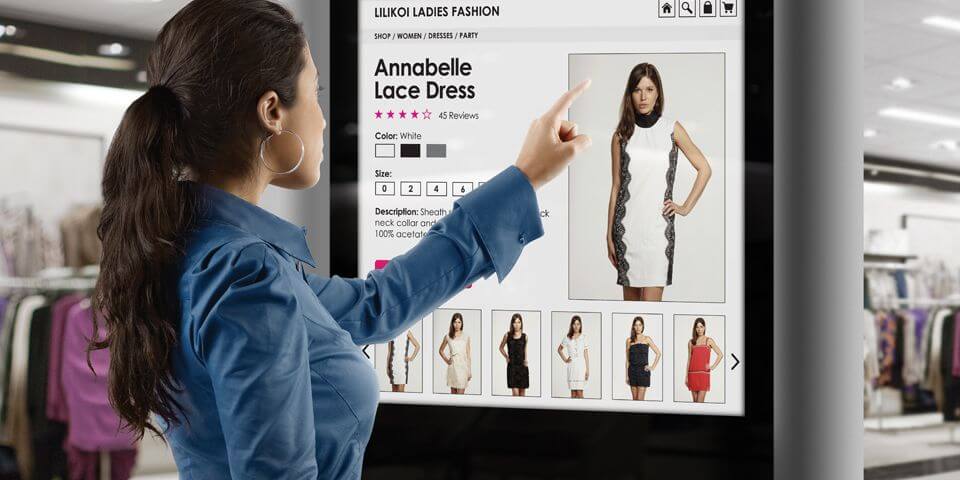 This is an exciting and interactive point of sale, featuring a large touchscreen where users can play games, explore available products in greater detail, alongside visual storytelling.
It's easy for customers to find products all in one place and acts as a very "instagrammable" experience – which is exactly what stores need!