High-tech fashion is an ever-growing trend in the world of fashion today, and with the rise of technology, why not combine it with the next greatest thing…fashion!
The first question most of you ask is; what is high-tech fashion?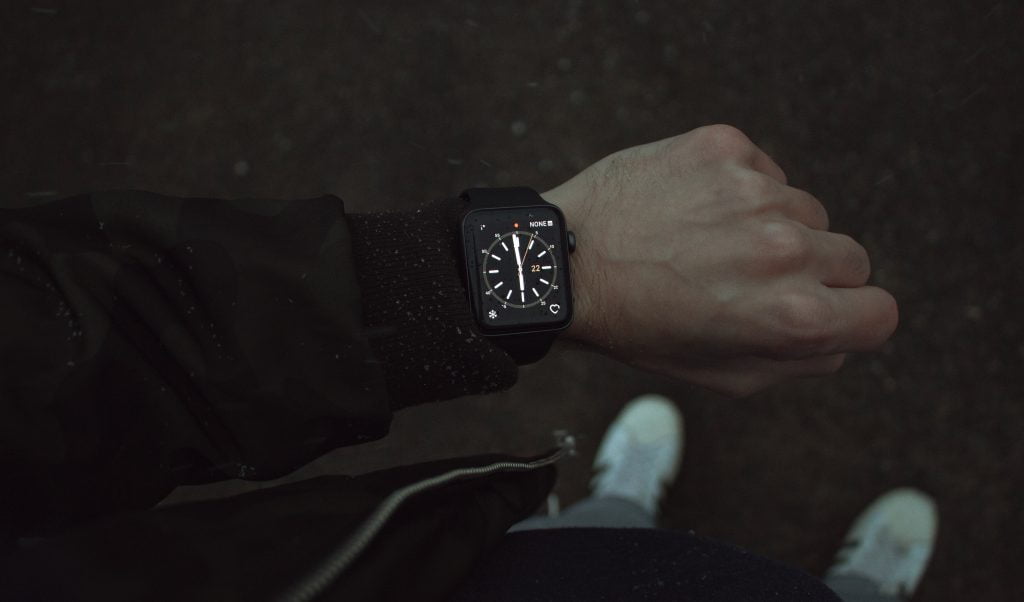 High-tech fashion uses advances in science and technology to design and produce real-life fashion products. Methods used within high-tech fashion borrow from different fields of technology, including; chemistry, computer science, aerospace engineering, automotive engineering, architecture, industrial textiles and competitive athletic wear. As technology becomes more and more integrated in peoples' daily lives, it is ideal for it to have an influence in fashion.
Many people will associate 'wearable technology' with the good old chunky wrist-worn devices, such as smart watches and fitness trackers, but in todays' world, wearable technology has developed into so much more than that and will continue to grow. A majority of people may agree that wearable technology hasn't quite mastered the 'fashionable' side of it yet, so there is definitely a gap in the market for wearable technology to look more appealing in order for it to become more integrated in peoples' lives!
It is safe to say that 'fashion tech' as a term hardly means something we just throw on each morning. Fashion tech is usually featured in huge events such as the Met Gala, such as the wonderful light up Cinderella dress worn by Zendeya earlier this year. However, it is a great starting journey for the world of tech fashion in terms of experimentation and reviewing its success rate. By experimenting with high-tech fashion in bigger events, we can review how much impact it really has and ways we can filter it to a more affordable market that will invest into tech-fashion for daily use…not just to attend the Met Gala!
So, what brands are currently pushing for wearable-tech fashion that is more suited to our day-to-day lives?
1. The Unseen for Selfridges
The Unseen, founded by Lauren Bowker has started up the idea of colours that alter based on the user interaction or the environment they're placed in.
'Bowker established the design and chemical innovation licensing studio to inspire the next generation of thinkers, designers and scientist towards disruption the aesthetic of technology.'
The resulting line of luxury accessories for Selfridges in 2016 included backpacks, scarves, phone-cases and much more; all of which responded to things like air pressure, body temperature, touch, wind and sunlight.
2. Emel + Aris
Emel + Aris raised over £100,000 on Kickstarter a few years back for the launch of their smart coat. This item does not quite look like technology, and looks rather like a regular item, but it comes with a lot of hidden intelligent heating technology inside.
Made from a lightweight polymer, it produces far infrared (FIR) heat energy from a mix of panels across the garment. It is then absorbed by the skin to heat the muscles and increase the blood flow. It is safe to say that this item is one of the most appealing wearable technologies to date! If you're from the cold UK, it is a fantastic jacket to keep you warmed up in those cold summers with one simple press off a button!
3. VFiles x XO
Light-up clothing may seem like a common form of fashion now, however XO creative director and co-founder Nancy Tilbury says otherwise! Nancy makes a good point of the light-up clothing being suited to a specific shopper. Gen-Z streetwear consumers she claims, are waiting for their wardrobes to get on the grid. Of-course, streetwear as a trend itself plays a big part of fashion today, so why not combine it with the next up and coming trend of wearable-tech?
Nancy has teamed up with VFiles to launch an eye-catching interactive collection during NYFW in February 2016; the collection consisted of fibre optic apparel and accessories. A cap and rucksack had released not long after the show; the items enabled wearers to change the surface of colours and patterns in response to music via the accompanying app.
It is safe to say that tech-fashion has made an impact on society and has a healthy amount of room for growth. As both technology and fashion itself is evolving, there is no doubt that in the foreseeable future, a majority of people will be an owner of at-least one or two wearable technologies. It's an expensive route to go down, but it is a huge investment which has a lot of potential. If you're an owner of a well-established fashion brand, are you willing to take the next step with high-tech fashion?