Seamless Source welcomed by The Marketplace Conference as their Innovation Partner!
For the first time ever, The Marketplace Conference has taken place in India and we were both proud and elated to have been welcomed as their Innovation Partner.
More than 800 people visited the conference in Le Meridien, Gurgaon (India), on Thursday 29th September 2022 to witness more than 8 informative sessions that included panel discussions, fireside chats and spotlight sessions; with 10+ exhibitors and 30+ speakers.
This event, organised by Apparel Resources, was a great opportunity to network with fashion marketplace entrepreneurs, apparel and textile manufacturers, buying houses, apparel brands and retailers, as well as learn everything about B2B marketplaces.
As well as showcasing Seamless Source – our founder & CEO, Chathura Sudharshan, got invited to take part in their Panel Discussion 'Choosing the Right Marketplace', elaborating on the future of the marketplace. Including joining in to discuss 'When Innovation Meets Fast Fashion' amongst competitors.
Our innovative contribution
As the Marketplace Conference's Innovation Partner, we told our story of why Seamless Source was founded. We started due to three main reasons; (1) it's difficult for fashion brands to find suppliers who are ethical and sustainable, (2) order management is both complex and costly, and (3) supply chains – along with order management – are often non transparent.
So we found a solution to these problems, that many SME fashion brands face, by successfully providing an automated omni-channel sourcing platform and integrated order management tool as the technical solution to build a leaner, sustainable and seamless solution to manage their supply chain – all in one place.
Including partnering up industry-leading reliable, responsible and sustainable suppliers across the globe. Ultimately helping brands; cut costs and time, improve their sustainability and scale their business faster.
"We are revolutionising the fashion industry with digitalisation." – Chathura Sudharshan
At the conference, our sourcing platform was received extremely positively and we're delighted to find out that many in the industry are actively wanting to branch out into the digitalisation of the supply chain.
'Choosing the Right Marketplace' panel discussion
Out of the many Panel Discussions that occurred, we had a fantastic talk for 'Choosing the Right Marketplace'. Chathura Sudharshan joined other industry experts who chipped in with their own views and experiences on the integral subject.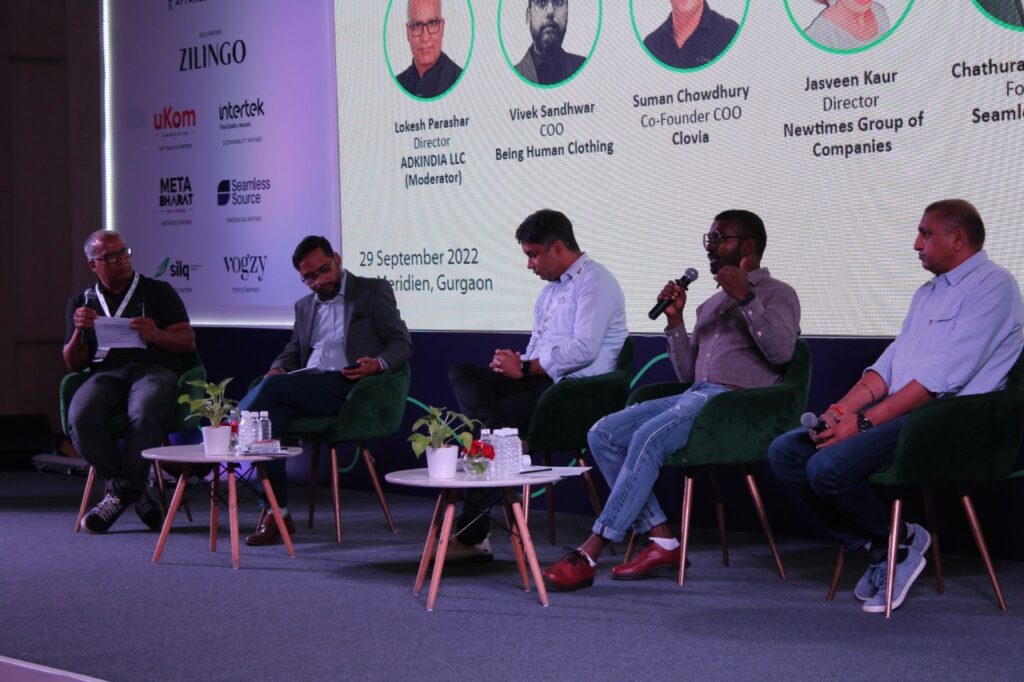 This was deemed an "insightful session" as the predominant question was laid on the table – "why would we choose a B2B marketplace?" – often asked by brands and factories in the fashion industry. Nothing was held back, discussing the fundamentals of a B2B marketplace and how they are beneficial for the industry.
We had the chance to expand on how our sourcing platform system works with vendors, as well as our aims of building a better and transparent fashion supply chain, and projections; as we see the world moving forward into digitalisation.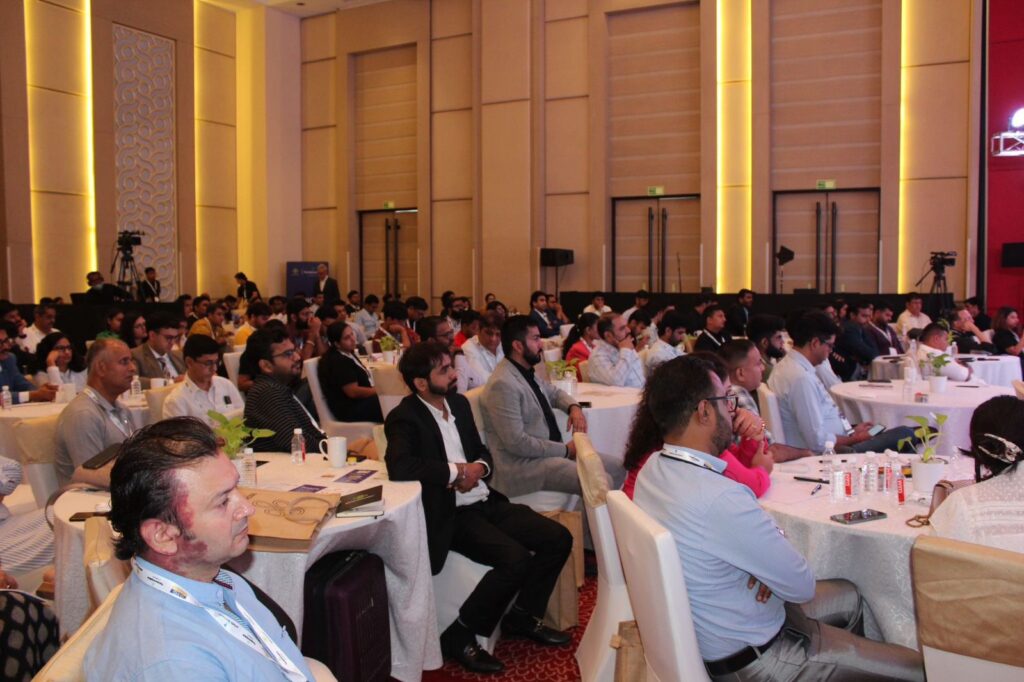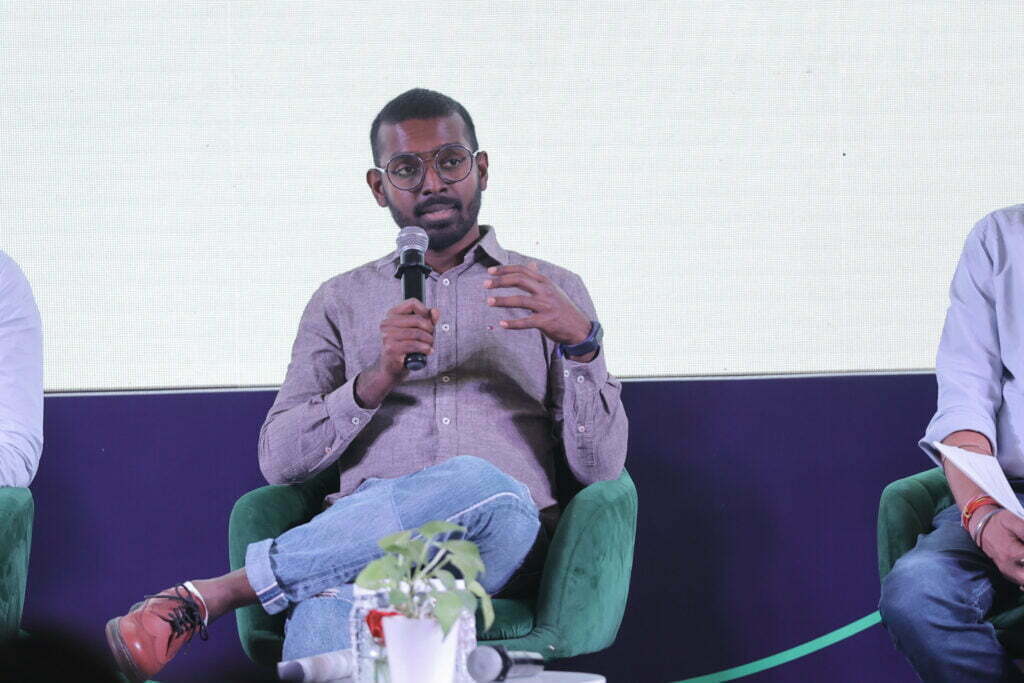 Other Panel Discussions involved at the event were; 'Developing Market Places: What is it and How Does it Work?', 'Ensuring Sustainable Supply Chain is a New Norm for Marketplaces', and 'The Future of Marketplaces'. Including Spotlight Sessions; 'Farm to Fashion Apparel Marketplaces Make You Cost and Time Efficient', and 'Bringing Financial and Operational Excellence in Your Transactions'.
'When Innovation Meets Fast Fashion'
The other judicious session – 'When Innovation Meets Fast Fashion' – involving our founder, amongst competitors, kept the audience "hooked" and credited again as "insightful". As they discussed the concept of a B2B marketplace and why it is being called a 'disrupter'.
New networks
Networking intervals were a great opportunity to meet other fantastic people within the fashion industry, including some industry leaders, who were all so welcoming.
We have made amazing new contacts who we can't wait to work with and, again, were thrilled to see those in the industry wanting to move into supply chains with digital means for a better future. This positive energy has motivated us even more!
We are growing to become leading innovators with our combined expertise in apparel manufacturing and sourcing; from design through to production. Often specialising in niche technical products, such as seamless, femtech, adaptable wear and wearable electronics, which are hard to manufacture. We love to see new projects arise.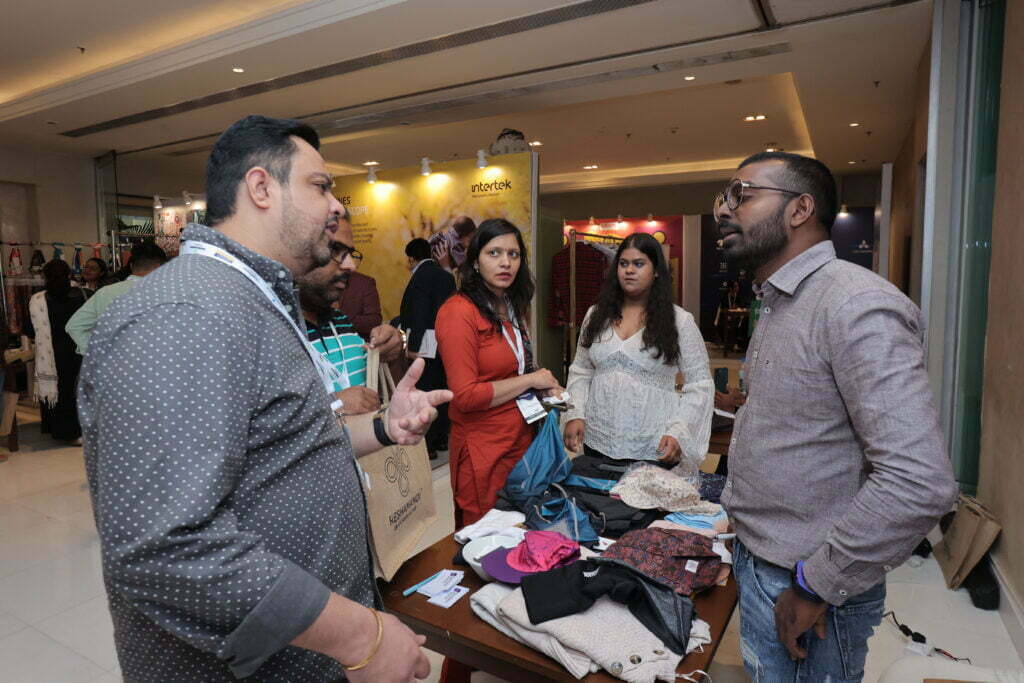 We're happy to have had such a successful time and loved every minute at The Marketplace Conference in India. We are proud to have been their Innovation Partner. Thank you for welcoming us and we hope to see many more in the future.