Augmented Reality (AR) is an innovation brands are using in their process development of collections, marketing strategies and to create digital products.
What is Augmented Reality?
A digitally altered reality to overlay and view through technology such as a smartphone.
(Augmented Reality includes your Snapchat filters.)
Process Development
Browzewear is a digital technology many brands have already been including their design process. This allows the fashion to create digital 3D models of collection from concept to finalised version, all before the production stage. This helps brands to eliminate costly fitting and design flaws. Also, this process helps to reduce the wasteful excess associated with the fashion sampling process.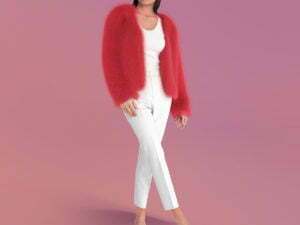 Browsewear Digital Sample
Source: Business of Fashion
Neuro Studio is inspired by the work processes of concept artists and gaming engineers. They combine design thinking for both digital and in-real life creations. Their motivation is to support a more sustainable fashion industry. Their services are related to the following fashion development processes:
Design
Promotion
Sales
Product
Source: Neuro Studio
Digital Products
The leading innovator in the Digital Fashion segment is the Amsterdam based 'digital fashion house', The Fabricant.
Their services include:
3D Sampling – allowing fashion teams to work remotely
Digital Showrooms
Co-creation strategies – using technology to connect to consumers
Digital Products – this gives brands another avenue to create income
This is an exciting space to keep an eye on. The Fabricant is also democratizing digital fashion by giving free downloadable access to an assortment of digital products.
Source: The Fabricant
Marketing Strategy
The Scandinavian fashion brand, Carling released a virtual collection where consumers can upload an image of themselves and get the product integrated into the image. Then the image can be shared on social media. This works as a marketing strategy and could be a solution for those in pursuit of newness to be shared on social media. This concept is an environmentally sustainable alternative for brands gifting influencers their products to be shared.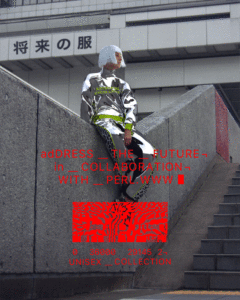 Source: Carlings
If you are interested in Fashion Innovation, you should have a look at our related articles such as:
How is AI Reshaping the Fashion Industry?
Can AI replace Fashion Designers?
Source: Business of Fashion